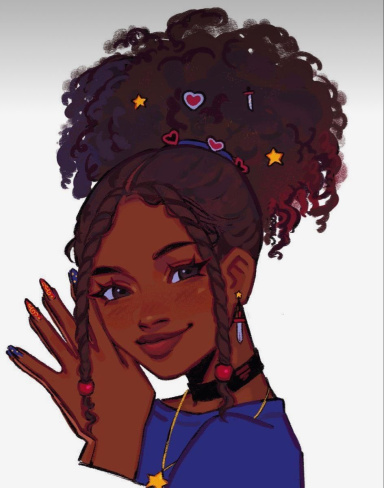 "Double dose with a toast to you creepy GHOST!"
Original poster
FOLKLORE MEMBER
Posting Speed

Multiple posts per day
1-3 posts per day
1-3 posts per week
Online Availability

All fucking day because I have no life
Writing Levels

Intermediate
Adept
Advanced
Adaptable
Preferred Character Gender

Male
Female
Primarily Prefer Male
Primarily Prefer Female
Genres

Romance, Modern, Supernatural,
Jordyn Keep
has been sheltered for most of her upbringing, coddled by loving but overprotective parents well into her teenage years. She's yet to experience most of the milestones that her same-age peers take for granted, like attending a school dance or getting her driver's license. The only time that
Jordyn
isn't under the watchful eye of her parents is when she's at school and even then, she's under strict orders to come straight home once that dismissal bell rings.
Charlotte Hutchings
hasn't resided with a parent/guardian since she was legally able to live on her own. She didn't come from a nurturing environment, not even close, but she's not looking for a pity party about it.
Charlotte
fends for herself in this world and she's earned a bit of a reputation for snubbing her nose at authority at every opportunity; not to mention she's well known at school and very well-liked by others.
Jordyn
encounters
Charlotte
one afternoon as they're making their way to the bus.
Jordyn
can't help but stare with envy as
Char
mounts her motorcycle—able to ride off whenever and wherever she pleases.
Charlotte
catches
Jordyn
staring and offers her a ride.
Jordyn
happily accepts, hastily snatching up their first little taste of freedom.
™~

Jordyn Paris Keep

~™
™~Nickname(s)~™
||
JJ
||JP||

™~Age~™
17



™~Gender~™


Female

™~Nationalities~™


Irish

||

American

||Russian

||




APPEARANCE
™~Height~™
5'6"
™~Weight~™
145 pounds
™~Eye Color~™
™~Hair Color~™
Jordyn has brown hair with light blonde highlights. She usually wears it in curls or in a messy bun.
™~Personality~™
Jordyn is the type of girl who tries to get along with most people. She is a little socially awkward at times, but she's also very bubbly and talkative. Jordyn thinks on her feet and is very understanding. She loves animals and children and is a great listener. She is very obedient and listens to her parents and elders. School is something she's really really good at and she has a knack for gymnastics, drawing, and singing.
™~Hobbies~™
Playing guitar
||
Singing
||
Painting
||
Gymnastics
||
Photography
||
™~Quirks/Habits~™
||
Chewing her
lip||Bouncing her leg||Mouthing the words to songs||

~~~~~~~~~~~~~~~~~~~~~~~~~~~~~~~~~~~~~~~~~~~~~~~~~~~~~~~~~~~~~~~~~~~~~~~~~~~~~~~~~~~~~~~~~~~~~~



™~

Charlotte Hutchings

~™



™~Nickname(s)~™
||Charlie

||

Charl||

™~Age~™
18



™~Gender~™


Female



™~Nationalities~™


English



APPEARANCE






™~Height~™


5ft 7



™~Weight~™


138lbs



™~Eye Color~™






™~Hair Color~™


Red, goes down to her chest.



™~Personality~™


Charlotte is that type of person who doesn't care what others think of her. She is generally a person who will not care about the opinions of others, and will just let them think of her what they will. She is independent and doesn't depend on others, along with being generally quite sociable. She is popular because of her carefree, rebellious attitude along with being attractive. If others try to socialize with her she will gladly do it back, but she generally does not go out of her way to get to know new people, unless it is someone who has a large interest in her but is too shy to make the first move. She is also quite flirty.

™~Hobbies~™
||Singing

||

Playing Drums

||

Playing Guitar

||

Riding her motorbike

||

Working on her bike

||

Not school

||



™~Quirks/Habits~™
||Drums with her fingers

||

Flirts a lot

||

Rarely does homework

||
​


Jordyn looked at the clock as the last minutes of the school week passed by. Her tongue piercing (which she got without her parents' permission) clicked against her teeth as she played with it and there was nothing she wanted more than time to go just a bit faster. It wasn't like she wanted to go home any time soon though, and before she knew it the ninth groan of the hour escaped her mouth. Jordyn loved her parents to death, but her life was so boring and uneventful! She woke up, went to school, watched school end, then went back home. Her life had barely any umf to it. Jordyn had never really done the things most teenagers did because her life was so closed in. The only time her parents would let her step out of the house to do anything slightly dun was Fridays and Wednesdays, but that was only because she had the go to the gym.... WITH HER PARENTS! The bell had rang, and as she thought about her sad life she rushed out the door, hoisting her backpack over her shoulder.
Last edited: