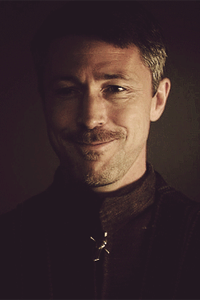 Magnificent Bastard
Original poster
Invitation Status
Posting Speed

One post per week, Slow As Molasses
Writing Levels

Adept, Advanced, Prestige, Douche, Adaptable
Preferred Character Gender

Male, Female
Genres

Fantasy is my #1; I will give almost anything a chance if it has strong fantasy elements. Post apocalyptic, superhero, alternate history, science fantasy, some supernatural, romance, and a few fandoms (especially Game of Thrones) are also likely to catch my eye.

Main Base:
The Sky
Name:
Almyra Grace Overton
Nicknames:
Close friends sometimes call her Ally. Some extended family members call her Grace even though she hates it.
Role:
Council Member
Character Pitch:
Lady Almyra Grace Overton, recently ascended head of the distinguished Overton family and member of the Council, is one of the least graceful and distinguished Council members in living memory. She became the head of her family, one of the founding families of Golden City, half a year ago after a series of tragedies took the lives of her parents, her brothers, and her sisters, leaving her the only scion of the noble Overton family to take charge of the family affairs. This included assuming her father's seat on the Council, but her presence was not entirely welcome.
Almyra had been an odd child, and by the time she grew to adulthood she was more or less the black sheep of the family. Where her siblings grew into proper little noble children, Almyra would have been more at home on the Land as the child of a tinkerer couple, and her peers made many jokes about her being adopted from just such a pair. She spent as much time as she could deconstructing machines and trying to build her own, and by the time she had to take the reins of the Overton family she was moderately skilled in creating a variety of useful things, such that she had been planning to estrange herself from the family and open up her own tinkershop down below to make her own way in the world.
Unfortunately for basically everyone involved, things did not go according to Almyra's plans. Almost overnight she went from being basically an outcast to being one of the most sought after women in the Sky, for whoever wins her hand also wins the Overton name and all its attendant power and wealth. She has no intend to marry, and she is independent and headstrong enough to disregard all the pleas from advisors and fellow Council members to do just that. In her mind the only thing worse than being forced into being some sort of proper Lady would be to get married and stuck with children and all the horrors they entail. Almyra has already acquired a bit of a reputation for arguing against the traditional self-serving actions of the Council and in favor of the people of the Land and the Underground, but not so much as to make large waves throughout Golden City thus far.
Stolen
Borrowed image created by
damie-m on DeviantArt
, owned by
Paizo Publishing
.