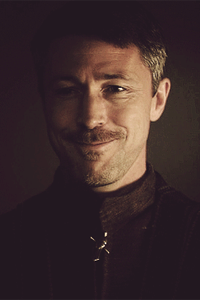 A thought often makes us hotter than a fire.
DONATING MEMBER
Roleplay Invitations

Not Taking RP Invites at this Time
Posting Speed

One Post a Week, Slow As Molasses
Writing Levels

Adept, Advanced, Prestige, Douche, Adaptable
Genders You Prefer Playing

Male, Female
Playing Style- Passive or Aggressive

Usually aggressive, but can switch to passive if it makes sense for the character/scene.
Favorite Genres

Fantasy is my #1; I will give almost anything a chance if it has strong fantasy elements. Post apocalyptic, superhero, alternate history, science fantasy, some supernatural, romance, and a few fandoms (especially Game of Thrones) are also likely to catch my eye.
Genre You DON'T Like

Horror, western, pure slice of life.
Hello, people of Iwaku. I have some unfortunate news regarding some of our site features.
For years now Iwaku has struggled to keep old and unwieldy addons playing nice together and working with new forum software updates. However, there is only so much we can do to keep them working on our end when those addons often lack long-term developer support, and we are finally reaching an impasse with some of them. XenForo is getting ready to launch a stable release of the 2.0 version of the forum software some time early next year, and some of the changes they are making to how addons work means that a couple of ours are no longer going to function. There are no suitable direct replacements for them, and the fact that they've lasted this long without breaking is kind of a miracle, honestly.
The two features that are going to be removed from Iwaku are the on-site chat and the blogs system. They're going to be removed over the next handful of months, ending with whatever day the XenForo 2.0 update happens (we don't know the date but there will be another announcement for it ahead of time). I will explain exactly how this will work for each of them.
The on-site chat will be removed on December 15
This means that the default chat rooms, the custom-made chat rooms, and all of the chat logs thereof will be
irrevocably deleted on December 15
. If you are using the chat system for roleplaying, now would be a good time to collect your logs and seek alternatives that work for you and your partners. You can still use the chats until that date, but chat logs will be removed as well so be sure to plan ahead.
We don't want to just completely remove chat roleplaying from the Iwaku community, so we will be implementing some permanent roleplay channels on the Iwaku Discord server for those who wish to use them. They will be generic channels for groups or 1x1 roleplaying that can be used by whomever so desires at any given time; smut will only be allowed in the 18+ age-locked Redstar channel due to Discord's Terms of Service disallowing such content being exposed to minors. If you are interested in using the Iwaku Discord server,
check out this thread
for an invite link and explanation of how it works.
Blogs will be removed from the site some time early next year
To prepare for this, effective immediately the creation of new blog entries has been disabled. This is to prevent a further accumulation of content that will only be removed later. Anyone who has been using the blogs to store creative content should act as soon as possible to store that information elsewhere so it doesn't get lost. The blog system will be totally removed whenever we update to XenForo 2.0 software, and again we do not know exactly when that will become available so I can't give an exact date just yet. There will be another announcement early next year when we have a set day for the update. However, we do luckily have some very good alternatives for all common uses of the blog system, as listed below.
Buying hosting services from Atabyte, which also hosts Iwaku itself, will get you a fancy domain and a site that you can arrange to suit your needs. Also, anyone who pays for hosting services from Atabyte gets Iwaku donator privileges for no extra cost. See this Resource for details on Atabyte hosting. There is also the cheaper option of getting hosting with an Iwaku.org domain; details on that offer can be found in this other Resource.


The Characters Gallery is a good place to put your characters. Note however that the Gallery has some rules in place to keep it reasonably well organized. The two rules most often broken are that the Gallery is for roleplay characters only, not objects or inspiration art or whatnot, and that there can be only one entry per character. To avoid ending up with the Maintenance staff frowning at you and making you fix your mistakes, avoid making them by reading this handy Resource for guidelines on using the Gallery. Gallery items do not get deleted unless they are in horrible violation of the rules and the creator cannot be reached to have them fixed; entries from banned, inactive, and deleted accounts get moved to the Inactive Players category (and they can be returned to the proper category if you go inactive and then return).


If you've got something other than characters to store somewhere, the Showcasing forum of the Community Connections section of the forum is perfect for it. Your worlds, your plots, your art, your fanfic, your poems, your other solo writing, and more can all be housed in Showcasing. You can also make a character megathread of sorts to hold all your characters in Showcasing, if you prefer that to the Gallery. We never delete Showcasing threads (unless they're spam or full of illegal porn or something) and they only get archived if your account becomes inactive, deleted, or banned, so they will always be accessible in some form. These threads can be moved back to Showcasing by request if an inactive person comes back and wants their stuff pulled out of the archive.


If you have a world or some pieces of one that you would like some feedback on, you can instead post a thread with the Project prefix to the Building Worlds forum of the Creative Content section. This is meant only for people seeking collaboration or feedback, so if you just want somewhere to put your stuff to avoid deletion then use Showcasing instead. Same deal here for archival and such as with the Showcasing threads.


If you've got any opinion pieces or reviews that you'd like to preserve, or if you want to post one in the future, the General Chatting forum of the Community Connections section is a good place to post them. It's sort of the general catch-all place to post anything that isn't related to roleplaying or other creative endeavors. Threads in General Chatting get archived after 30 days of no new activity; they'll only be deleted if they horribly violate site rules or on request of the thread starter (but even then only a soft delete that can be reversed).


Related to the above, if you want to post rants about things or ask for advice with problems, the Counseling subforum under General Chatting is the place to go.


And finally, if none of the above appeal to you, there are free blogging options from services such as Wordpress that might work for you.
Again, I want to be very clear here: all of the blogs will be irrevocably deleted at a later date when we update to XenForo 2.0, so make sure that you secure any blog content you care about as soon as possible.
If you have any questions or complaints, feel free to post them here in this thread. However, please keep it civil and please try to understand that this is an unfortunate necessity rather than the admins taking away your toys just to be jerks. No amount of screaming and cursing will change the fact that sometimes outdated software becomes impossible to maintain.