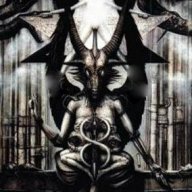 Certified Subdomain
Original poster
LURKER MEMBER
MYTHICAL MEMBER
Posting Speed

Speed of Light
Writing Levels

Douche
Preferred Character Gender

No Preferences
THE ALTERNATE ROLEPLAYS

This One Helm - a roleplay about a poorly-equipped adventuring party

Smother little children - Tegan's rather tasteless RP

Avatar: The Burst Tyres - a roleplay about Pandora's awful road network

Breasts - Xindaris's roleplay where all characters must have breasts of some kind.

STALKER: Arrival of the British - a prequel to the original roleplay, set during the War of Independance

Bummer's Dream - a Yaoi roleplay

Hobotech: Trials of the PDF - one man's guerilla war against the government using inferior software

Dark Heresy: The Tight Chamber - two Terminators get stuck in a lift. Hilarity ensues

Larval Uprising - set in Professor Xavier's school for gifted butterflies

Deadliest Farrier - a snuff roleplay about horses

It's in their bud - TK's cautionary tale about rohypnol

Black Mole Seasons - a roleplay about gamekeepers on a golf course

A pie for kelp - in a small fishing community, the annual cooking contest is about to begin!

Park-Stalkers: Endgame - the paedophiles are running out of time...

Call of the Zulu: Getting on my tits - one British Army officer just can't get any sleep

The Mystery of the White Nigger - a roleplay investigating the circumstances of Michael Jackson's death

Abortion and Sadness - a roleplay sponsored by the Republicans

Melon Farmers See Vast Jello - (It does TOO rhyme with Melagrana Di Castello!) - a small African community is attacked by mutant dessert.