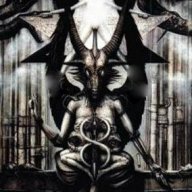 Certified Subdomain
Original poster
LURKER MEMBER
MYTHICAL MEMBER
Posting Speed

Speed of Light
Writing Levels

Douche
Preferred Character Gender

No Preferences
The Hierarchy of Citizenship

In the wake of Asmodeus's victory, those citizens of Iwaku who chose to remain came under strict regulation by the new state. Every citizen is now classified under 1 of 7 narrative archetypes which are assigned at birth. The punishment for straying outside your role is incarceration in one of the State's Recasting Facilities.

Citizens can, of course, make formal applications to switch roles, but these requests must pass through a number of bureaucratic checks and official assessments in the royal archives.

Each role consists of 12 ranks, with associated benefits from the state. Those who achieve Rank 12 can then be initiated into the Circle of Angels who form Asmodeus's elite. Ranks are reviewed annually based on a full evaluation of a citizen's achievements, and promotion is automatic at certain age-ranges.