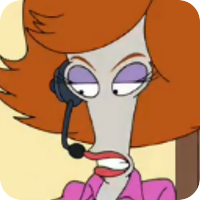 Can I transfer you to my manager?
Invitation Status
Writing Levels

Intermediate
Adept
Advanced
Preferred Character Gender

Male
Female
Genres

Adventure stories! They can be fantasy, modern, sci-fi, all kinds! Give me some good world travel stories and I'm all over it! I also enjoy romance stories and even though I tend to play females I love playing gay men.

Zypher was caught off guard as he was uppercutted by the woman and sent sprawling back. The room spun as he noticed the grass fading away and the sky dimming into a darker blue and a pattern appeared turning into stone. He watched as the cave returned and the Little Patch of Blue dissapated and regained his senses. His gaze focused on the woman that had replaced Rory as she began to write in the air, her blade still at his neck. After a moment she reached down and helped him up and he smiled meekly to her, wiping away some of the blood from his nose and lip.

He couldn't restrain a small chuckle at the nickname he had come into from Rory and now this woman's nickname for him 'Zyphie.' In truth he really didn't mind it and he felt a kinship of sorts with the woman already.
"Well I don't mind having someone to call a friend in this world. And I wasn't going to ask if you were Rory, just was going to ask where he went but it appears you don't seem to know...as for me to getting somewhere important I need to get to Diana's side, if she's here then I need to help her. If you could help me find a way there I'd appreciate it."
Zypher nodded to her as he dusted off his jacket and shirt.