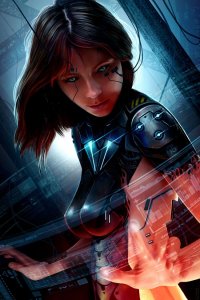 The Murrstress
Original poster
LURKER MEMBER
FOLKLORE MEMBER
Invitation Status

Not accepting invites at this time
Posting Speed

Multiple posts per day
1-3 posts per day
Writing Levels

Adept
Advanced
Prestige
Douche
Adaptable
Preferred Character Gender

No Preferences
Genres

Scifi, Fantasy, Modern, Magical, Horror, Noir, apocalyptic, Grimdark, yaoi, yuri, anything really.
The fox quietly sat upon Rory's head as he crossed bridge, then suddenly all at once, her fur bristled up and she growled as she leapt from the other trickster's head, the music had changed and the fox arched its back, trying to make itself bigger while growling more, fangs exposed and dripping as her red eyes glowed.
Before anyone could question the fox's moves, they started to hear a discordant combination of sounds, much like the ones they had heard moments ago from above ground. As the sounds grew closer, the fox reformed into a girl and an array of gems appeared around her. Rory seemed to be waiting, but all the same seemed ready for anything that was about to be dished out. Kitti, his angelic disciple seems much more on edge, but in looking to Rory for how to act, quickly adopted his current move.
The current captive's looked on, in horror as their current problems started to appear.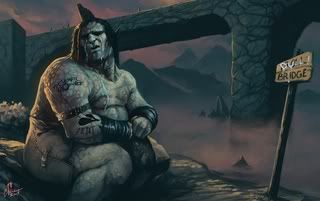 Trolls, in as much celebration as they were above ground, waddled through clumsily and slower, though their roars were impressive. They almost didn't even noticed anyone. And they wouldn't have if they were alone. But they weren't.
They were joined by Spammers, who were in just as much celebration, still scrawling phrases and illegible words onto walls, darting around until one of them spotted the group, crying out phrases, alerting the trolls of the company that they had discovered.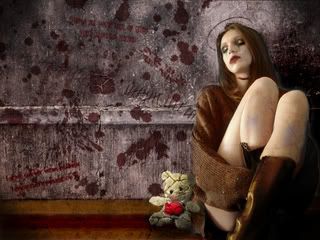 Both seemed to converge on the group at once, the girl used the marshmallow and chocolate weapons she had before, but they weren't having as much effect as she needed. She switched to the candy corn rifle, but that too seemed more ineffective than they needed. She looked back at Rory, who still seemed to be waiting, possibly because the Trolls and Spammers were still some distances away. There was still time to wait.
The girl switched to the whipped cream dispersal units but that proved to be even more ineffective. The girl switched out again, looking a little frightened, summoning what had seemed to be the rocket launcher from earlier and let one loose, revealing it to be a RPC, Or in other words, Rocket Propelled Corn. It exploded upon the group of newbs, exploding in a fury of popcorn. This as well, only took out one or two at most.
Rory was still waiting, it seemed. The girl summoned a three headed fox-like being, which tore at the newb's legs and ankles, trying to at least slow them down, but the creature was swiped aside, returning to the girl in a gem form as she looked through the array, a trickle of sweat gliding down her face as she summoned another creature, but before it had even done anything, it was destroyed.
There was still time... they were still a little bit away. Meanwhile the girl was stuck on one gem, throwing it down, and it would burst apart with the same glittery affects as everything else that had been summoned, but nothing happened beyond that, and returned to it's gem form. She did it again, throwing it harder, then again, and again. The girl cried out, scared, then let out a long slew of words barely unable to be understood by Rory. But the gist was easy enough to guess. She was too tired and didn't have enough power to go into her more powerful form.
That's when they discovered that the newbs had another party in their group.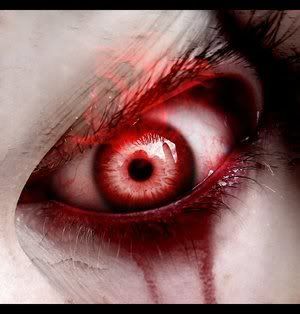 A small group of Flamers made themselves known as sparks and small explosions of light suddenly seemed to start. Finally the group of newbs were now within close range, and The girl turned to look back at Rory, obviously frightened and unsure of what to do, calling out the only thing that anyone could come close to understanding. A mangled version of Rory's name cried out. No thought was given to blowing the Trickster's cover. The girl was too scared to care about it.
"ARAAAAAAAAAAAAAAAWRRRRRRRRRY!"
The girl put away the gem that was giving her trouble and summoned another weapon, but this one, too was destroyed before it could be used. The girl started dashing back to Rory, searching through her bag for gems, but it was obvious that she was too tired to fight properly. She tripped, tumbling past Rory, coming to a stop in front of the captives.
What would happen now?