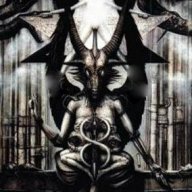 Certified Subdomain
Original poster
LURKER MEMBER
MYTHICAL MEMBER
Posting Speed

Speed of Light
Writing Levels

Douche
Preferred Character Gender

No Preferences
If anyone has heard of cockney rhyming slang, they'll know it's a great way to piss people off and make them feel stupid.

To this end, we shall here endeavour to make our own Iwaku language, for use in the Cbox, Insanity threads and secret discussions.


All suggestions welcome (except the crap ones):

Please put the new word, what it means, the explanation for the word, and an example sentence.


Paorou: > Someone who spams > Paorou-Sama = Spammer > "That new member's a bit of a Paorou."

Rory: > The plot of an RP > Rory = Story > "What's the Rory here then?"

Piroed: > To lose your character > Pirogeth = Character death > "You've been Piroed I'm afraid"

Asmo-posting: > Talking about your character > Asmo-posting = Boasting > "For fuck's sake, stop Asmo-posting and get on with the Rory before I Piro you."

Dianas: > Your stats > Diana Notacat = Stat > "So, what are your Dianas?"

Coffeed: > Played > Coffeecakesadist = Played this > "Hey, have you guys Coffeed D&D lately?"

Mod: > Later > Moderator = Later > "I'll be posting Mod when I've got the time"

Homac: > Back > Homac = Back > "He'll be Homac Mod to Asmo-post about his Dianas when he's stopped Paorouing in another Rory."



And so forth...