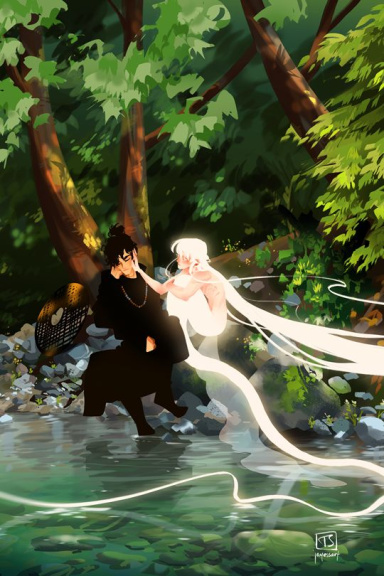 Chaotic Lawful
Original poster
SECURITY DEPARTMENT
FOLKLORE MEMBER
Invitation Status

Looking for partners
Posting Speed

Slow As Molasses
Writing Levels

Adaptable
Preferred Character Gender

No Preferences
Iwaku Newsletter; Fall 2022
​
Welcome to the first edition of the Iwaku Newsletter; the place to be to read all about what has been brewing on the site! From PSA's and generic site updates, to fun talk about events coming and passing and smart little tidbits from the memberbase itself. Aiming to release three to four times a year the Iwaku Newsletter is there to inform!
PSA's, updated resources and site news
2022 was all about reviving Iwaku back to the height of its days and updating resources and the FAQ, but also to bring the attention back to some of the most important policies of Iwaku itself. We saw Community staff member
@PavellumPendulum
write a
PSA on how to organise a member event and how to host them
, followed with a refresher from, owlmom herself,
@Diana
with a
PSA on the Sexual Content Rules on Iwaku
, which is one of the most important, but often misunderstood policies on the site. It was aptly followed by a
PSA about the nasty consequences of starting rumours and malicious gossip
, which unfortunately does rear its ugly head once in a while.
It wasn't only about little refreshers of policies, however. It was also about updates and policy changes. Security Lead
@neptune
declared a temporary cease-fire
against multiple accounts
by providing those who have one to come clean themselves before Security opens the hunt, and there was a fun, but chaotic change in the member group colours as well. That's not where we stopped, however! Support Lead
@Kuno
made sure to inform us all on
the extended archive dates
while summer came rolling in with
new prefixes for search threads
, in which members can now mark what pairings they do play and what pairings they don't play introduced by
@Jenamos
.
Have you noticed the biggest change on Iwaku, however? Diana
recoloured the member groups
after years and with June the logo of Iwaku got a colourful update, now truly representing the wide variety of members online! If you haven't seen the logo yet, here it is down below:
Past and future events and contests
With all this news it was inevitable that the community was going to follow itself!
@PavellumPendulum
introduced a new story writing contest
Tales From Iwaku
, which is on its second run now. Be sure to check out the submissions and shower them with your appreciation and join the live reading on September 30th!
@MaryGold
and
@Reina
have started up an
Iwaku Summer Book Club
, which they hope to return in the winter for those who haven't met their reading goal yet. Not much of a reader, but a lover of poetry?
@Nemopedia
reintroduced a fun little brainfart named
Poetry Fantastic Fanfare Talk
(PFFT) which hopefully will also see its return multiple times across the year.
Join
@Diana
every
Tuesday during tea time in the Chatbox
if you feel like socialising, or simply to pester Diana about admin stuff. Who knows, yesterday was such a success Diana even mentioned doing it everyday!
Upcoming events
That's not all!
@Diana
has teased a new Game Master challenge, encouraging all game masters on the site to come and show off their skills, while the world building contest WaRP also makes its return in November for those who really want a realm, or think they can do it better. Did I also mention that staff may be working on a staff-run realm, because there are some funky ideas brewing!
October is also spoopy month and what would a spoopy month be without the necessary spooky shenanigans organised by staff? Ready your scariest avatar, get your basket out, because we are going to trick and treat! The first big thing October brings is a
Frightening Fundraiser
reel where
@Diana
and staff will run several smaller events to raise money for the site. A special
Spoopy Story
contest run by
@Jenamos
will run as well, where we all share a campfire to share our scariest stories. Keep an eye out on the RP forums and General Chat for there will be much more rolling out, from roleplays to themed discussions. That is, if you dare, of course.
If you think that's all then you are sorely mistaken. More is to come, and more is brewing, but maybe it is also coming from you? If so, let us know, don't keep it a secret and announce it to the site!
Cool Tidbits
Did you know that Iwaku gives out trophies? They appear like little badges on your account and accumulate as points. Some are time-limited, such as the Valentine badges for participating in site-wide events like
'Be My Avatar'
,
'Saying 'I Love You''
and
'Showing Appreciation'
, and by rating, appreciating and receiving appreciation with the special rating in February!
Missed out on the Valentine event? Fret not, Valentine will return, but there are also plenty of permanent badges to earn! Actively
welcoming newbies
will earn you a
Welcome Wagon Trophy
, and if you like a little challenge you could try to post
30 topics spread out over 30 days in General Discussion
!
Rather participate in events? In the previous part we covered what events and contests are coming up, and winners and participants can get a badge as well! Want to check out who these deserving winners were? Check out
Showcasing
for the
BITE Hall of Fame
or the
TFI Hall of Fame
, though you can also find plenty of other hidden gems from other members who wish to display their creativity outside of roleplay!
More into self-improvement? Check out
Roleplay Help & Writing Guides
, for both the roleplayer and the writer in general.
Iwaku Sparkles
Iwaku isn't just a roleplay community, it is a writing community, a
community
and that community is the key to the success of Iwaku. Get to know the community members by engaging in
General Chatting
and make some friends outside of roleplay! Aggravate
@Diana
by throwing love at the owlmom in the
Diana Appreciation Thread
, or ask totally not awkward questions to complete strangers in
20 questions
!
@PavellumPendulum
has made a fun meme-format based on your name and favourite colour on what your
next roleplay should be
, or join the fanatics in a fierce battle of
Tug of War
.
In line with updating old forms and formats the
Divtionary
has gotten an update, with more clarity and guides on the possibilities of CSS coding within the Iwaku forums. Both starting coders who haven't dabbled beyond
BBCode
yet and more experienced coders will find something of use, so definitely don't hesitate to reach out!
What is the community without the members? We shine the spots on
@Aero Blue
and
@ArcadiaLumina
, who have both been hard at work in profiling themselves as independent writers and published poets.
@Aero Blue
has been published in the
Fall 2021 edition of Contemporary Verse 2
and is in line for a publication in this year's anthology of
Best Canadian Poetry
, expected to come out in November 2022. Check out his poems
'Metamorphic Sonnet'
and
'I like you. But not as much as I like self-portrait and island love poems'
to get a taste of his works!
@ArcadiaLumina
in the meanwhile has published a full poetry collection named
'Chrysalis, Liberated'
which was released last year, but is nonetheless still hugely relevant and a definite topic starter!
Know more Iwaku sparkles? Share it with us! PM
@Nemopedia
and perhaps your Iwaku sparkle shall be featured in the next Iwaku Newsletter!
Roleplay Sparkles
Did you know that the oldest still running roleplay on Iwaku has been running since 2014? It is hidden in Redstar (sorry minors!) and is the 1x1 between members
@adabotcon
and
@Isho13
called
'Infallible'
! How awesome is that?
The oldest roleplay that can be found in the general section is also a 1x1 started in 2015 between
@Ashi
and
@Marceline
called
'Into The Woods'
, while the oldest
group
roleplay is
'Starlight City'
started in 2016 hosted by
@LuckycoolHawk9
! Accomplishments indeed, and hopefully for many years to come!
WaRP is about to return in November, but that doesn't mean we have forgotten about our
previous winners
. Winners that couldn't be more different from each other. At one side there is
Pearls of Persia
, a fantasy history which is an ode to the Persian empire and the infamous silk route mixed with the fantastic mystique of Arabian Nights! On the other side we have a cyberpunk city set in a noir world named
Neoterra
where technology and humanity are drawing close lines. Explore and join these fantastic worlds and immerse yourself!
Think you have a world worth a realm? Join us in this years' WaRP challenge and who knows, perhaps you will be the next winner! Keep an eye out for November and start prepping for that December deadline!
Feed the bunny
To keep Iwaku running as a community, support is needed; we need to feed the bunny for the plots to stay flowing! Curious on how to do that?
Join staff!
Staff members are more than the eyes who help maintain the site, answer questions and run events. They are also a team that helps make projects like this newsletter possible, and work together to strive for a better Iwaku! The requirements aren't heavy, just a few hours per week will satisfy, but a consistent activity is important!
Don't have the time or commitment?
Donating
is another way to help Iwaku. It also helps keeping afloat as Iwaku is privately owned and doesn't rely on advertisement to
pay for its fees
. In return for a donation members can make use of
fancy perks
and get a fun blue colour to show off!
Don't have time or money? Don't fret, for a simple vote for Iwaku on
TopRP sites
will go a long way!
Frightening Fundraiser
Rather wait for a fundraiser where Diana makes goofy promises along with staff? Hold your wallet and start saving up, because there is one on the horizon again! The
Frightening Fundraiser
as I have hinted on earlier is coming and it starts in October!
@Diana
will run a 24 hours Sims Murder house, got a vendetta to exact? Join the owlmom in the fun of deciding what sims survives and which one dies. Of course it won't be Diana alone doing all of the fun! Staffer
@firejay1
is running a karaoke for the fundraiser with a few willing volunteers and there will be a live reading!
Live reading? Yes, you read that right and it will be about the roleplays run here on Iwaku! If you have always harboured a wish for hearing your roleplay being read out loud submit your roleplay with a link to Roleplay Lead
@MaryGold
and she, together with other members, will read what is submitted live!
Keep your eyes peeled for October promises to haunt!
Riddle me!
And this time you don't have to
turn into a frog
when you guess it wrong. Can you guess the answer of the following riddle? PM it to
@Nemopedia
and the first ten who are correct will get a snazzy badge to show off!!!
Never odd or even.
Plus three to seven.
First an example.
Second the count.
Last an anagram:
Limp a drone.
Last edited: