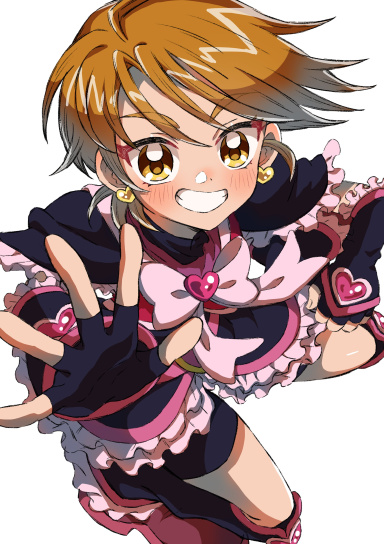 Ancient Iwaku Scum from 2006.
Original poster
MYTHICAL MEMBER
Posting Speed

Slow As Molasses
Online Availability

NEVER
Writing Levels

Adept
Douche
Preferred Character Gender

Primarily Prefer Female
Genres

Surrealism, Surreal Horror (Think Tim Burton), Steampunk, Sci-Fi Fantasy, Spaghetti Westerns, Mercenaries, Dieselpunk, Cyberpunk, Historical fantasies
Character Name: Colie and King Weavel
Gender: Female and Male
Job/Role: Sorceress
Age: Colie is immortal (but her physical suggests that she is 12 to 14). No one knows how old Weavel is.
General Appearance:
Powers/Skills: Colie can learn how to use almost all sorts of vehicles or mounts but she seems to favor Weavel over everything else. Weavel can leap about a quarter of a mile in a single leap, making it appear as if he can fly. King Weavel does most of the heavy fighting in Colie's place.
Fist of the Lord of Hamburg: King Weavel's energy is all focuses into the palm of his hands. Upon becoming enraged, his fist can be flung at super sonic speeds. This power allows him to break throw almost all forms of metals and other hard surfaces. It cannot be applied to anything that is supernatural, such as a spiritual barrier.
If forced to fight, Colie has mastered sorcery and has the ability to control lightning and wind.
General Personality: Colie and Weavel are comrades in arms and have been with each other for years so they cannot be separated as a team. Colie behaves like a stereotypical upper-class individual, often looking down upon others with boredom, arrogance, snobbery and apathy. She has an almost enchanting air of dignity and grace, yet is sarcastic and condescending to those she considers lower than her, always expecting them to have the highest standards of formality when conversing with her. King Weavel on the other hand, is a silent battle harden warrior. He shows little to no emotion, suggesting he may in fact be an automaton. Despite taking punishment from Colie on a regular basis, he remains loyal to her.
General History: Colie was a normal little girl granted magical powers by a drunk wizard many centuries ago. The drunk wizard decided to take her in, until he realized she was arrogant and snotty. He tossed her into the nearest dumpster. That is were King Weavel met her and some kind of creepy and unexplainable bound occurred. They now go around from place to place selling bakeries for a living.