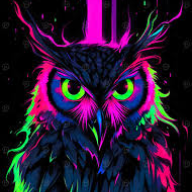 Divine Space Witch Ò◇Ó
Original poster
ADMINISTRATOR
It's been a rough couple of years for the whole goddamned world, and because of that it's been hard for us all to really get to enjoy our playtime in spaces like Iwaku. But this year we're dedicating our energy to the
undead
; bringing Iwaku back up to snuff and getting excited about having fun again! I miss meeting new people and getting excited about plots and characters and I know you do too.
Our 2022 goal is simple: Bring Iwaku back to it's ideal community size!
Our perfect community size is 1000 active members logging in every day. That's enough people where we always have new roleplays and partner requests going up, people to chat with in off topic areas like the chats and General, as well as people to participate in fun events and contests. But it's not so big where we struggle to process Security issues and miss scary things.
Right now we are at 350 active people a day, which is not nearly close enough to our goal. We've got work to do! Every month we'll be having staff work on certain things to help us grow - but you know what? You can help too! With members participating in our monthly themes, we might even reach our goal before December. <3
January's Goal Theme: Appetizing content to prepare for a February advertising campaign.
Active Daily Login Goal: 400 Members
This month it's all about posting visible content on the site that members can post and interact in. Topics, roleplays, guides, hanging out in the on site chat. With this new content, we'll have a ton of stuff for new members to do when we start out advertising campaign in February!
HERE IS HOW YOU CAN HELP
Host or participate in active roleplays in the public forums and NOT in Private Conversations.
Did you know that our private conversation activity is TWICE as active as our main forums? Most people are roleplaying via Convos - which is totally cool! Sometimes you want to play something privately and the organization tools are handy.
But
, these do not help Iwaku's search engine rankings to draw in new members and it makes us look less active than we actually are. Consider playing a few of your roleplays in the public spaces to help give us a boost.
Try the 30 Topics Challenge! or just make an effort to post a new Topic in General every few days.
Not only does this help increase search engine rankings, but it's a great way to get to know other members in a safe public space. You'll be able to find cool people who share your interests while also keeping Iwaku active. Don't forget to also reply to other people's topics to help keep the conversations going.
Welcome in our new people to help them feel at home and find roleplays!
You can drop in once a week or take a more active role in the
Welcome Wagon
. When newbies are greeting by warm words and cool peeps they're a lot more likely to stick around and become regular members. You might even greet your next new bestie.
Grab a friend and hang out in the on site chat room for an hour or two.
We do have a very active discord, but the on site chat provides an easier way for people to hang out in a public space and meet others without having to install additional apps on their phones or computers. It'd be wonderful to see the chat room active again!
Consider putting in a Staff Application.
We are getting ready to do another hiring sweep as we need more people to help with maintenance, community building, and security! If you love doing a little extra and helping a community grow, try out being a staffie.
If you've put in an application before - send it in again! That way we have the most up to date information AND we know you're still interested!
The staffies have the following goals - you can help too!
- 5 pages of topics in General Chatting, That's about 150 threads at 30 threads per page. LOTS of content for new and current members to talk in.
- Getting Regulars in the onsite Chatbox again. I'm in there every friday for my charps, but I'd love to see more people hanging out!
- Consistently greeting our newbies. C'mon it only takes a second to say hello. <3
- Getting a bunch of new ad banners up on various Iwaku content so it's not the same 5 banners all the time, cause I'm bored of seeing all the same banners and it's a good way to get members to find your threads!
I feel like there is more, but this is January's goals! :D LET'S PARTY LIKE WE'RE ZOMBIES IN 1999.
Last edited: