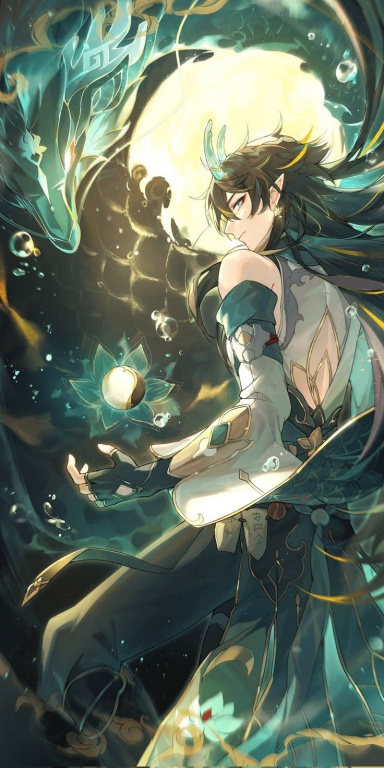 Invitation Status

Not accepting invites at this time
Posting Speed

1-3 posts per week
One post per week
Slow As Molasses
Writing Levels

Advanced
Prestige
Adaptable
Preferred Character Gender

Male
Female
No Preferences
Genres

Fantasy, Sci-fi, Modern, Magical Realism, Slice-of-life, AU, Post-apocalyptic, mythology, time travel, fandom, romance, slow burns. Well, basically anything except for what is stated in the "Don't Like" section

[tabs]
[tab=Overview]In this world there exist Magi and Specters. Magi are people who made a wish with the mysterious creature, Kyuubey, in exchange for creating a contract with him. Specters are powerful, dangerous creatures that feed of the negative energy from humans, creating chaos everywhere they go. The Magi fight these specters, defending humans from being sucked into a specter's labyrinth.
Yuzuki Hamasaki is a new Magi just starting her journey. She's naive and still learning about her powers but she willingly steps up to the job to defend the city. One day, Eiji Akaishi, an older boy from her class accidentally stumbles upon Yuzuki's secret and soon the two form a strong bond. But what are the real ramifications of Yuzuki's contract?
Specters encountered thus far
Scorpio
Status:
Killed
Capricorn
Status:
Killed
Leo
Status:
Alive
[/tab]
[tab=Cast List]
Yuzuki Hamasaki




Yuzuki Hamasaki
Color Reference:

#1034a6​

Eiji Akaishi




Eiji Akaishi
Color Ref:

Plum​
[/tab]
[/tabs]
Yuzuki Hamasaki jumped in her seat as she felt her ring pulse. Her cheeks burned at the sudden movement but luckily no one had noticed her, all attention on the teacher up front as she recited lecture. Yuzuki pulled her folder closer and looked at her ring under the paper. The dark blue jewel in the center glowed softly, a faint swirl in the jewel. To a regular person, the radiance of the gem would seem as if it were reflecting the lights from the classroom, but to Yuzuki that meant a Specter was nearby. Duty calls and she'd have to go hunt for it or else it would cause disaster for all those around it, at least that is what Kyuubey had told her.
It seemed luck was on her side today as the bell chose to ring a minute later, signaling the end of the school day. Immediately, Yuzuki sprang out of her seat and ran for the door, her backpack haphazardly banging against her side.
"Oh, I forgot. Hey can one of you sign me out? Please and thank you!"
she called to her friends, winking at their perplexed faces as she bounced on the balls of her feet. She didn't wait to hear a reply nor answer their question if they were going to eat out later.
I'll catch up,
she promised to herself.
She ran through the hallway and stairs, almost jumping down whole flights to get to the bottom. Once outside, she ran through the school field, past athletic sports clubs who used the field for practice. One club, the football team, was hauling tackling dummies towards the center, crossing paths with Yuzuki. She was going very fast, it looked like she wouldn't be able to stop in time and one player stepped in front of the dummies to catch her before she hurt herself. Yet, whether it was by some hidden athletic talent or a miracle of God Himself, the football player didn't know, Yuzuki leaped over him and the tackle dummies, flipping in the air once before landing on the other side with such agility the players' jaws dropped.
"Sorry about that!"
Yuzuki said, waving at them, her ring glowing a little brighter. She continued running, watching her jewel for any signs of the specter.
Your Soul Gem is your best tool for finding Specters
, Kyuubey's words echoed in her mind. The glow of her Soul Gem reached its peak when she found herself standing before a shack in the middle of an old baseball field. This field was abandoned years ago by the school in favor of building a brand new one, one that was a better sight on the eyes and upheld the school's looks. The old field was still used, mostly by people wanting to play a leisurely game or kids needing a hidden place to smoke. The shack was closed permanently, yellow tape in an X and a restriction notice posted on the door.
Yuzuki stared at the door, her ring pulsing madly. In fine details that could only be seen by Magi such as her, strange letters covered the door; the Specter's mark. She looked around her, seeing no one before turning back to the door.
"Okay, let's do this,"
she said. Her body was engulfed in a bright light and emerged with her entire outfit changed to her Magi costume. With a deep breath, Yuzuki stepped right through the door, as if it were made of nothing, and into the Specter's labyrinth
Last edited: