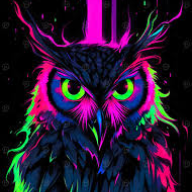 Divine Space Witch Ò◇Ó
Original poster
ADMINISTRATOR
Avoid 'Last Christmas'. Join the fun. Last until Christmas. Become the envy of your friends and family. Enjoy being a Christmas grinch.
Aaah! So the game of Whamageddon is that you CAN'T hear Wham's Last Christmas until after Christmas Eve or you lose.
I myself am a huge Wham fan, so
how dare they
. But this game is also super fun because EVERYWHERE AND EVERYONE PLAYS THE SONG. You're allowed to hear covers of it though.
I'm going to see if I survive the month.