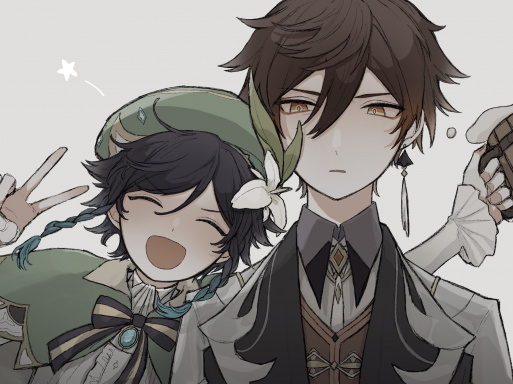 Fae-Touched
Original poster
FOLKLORE MEMBER
Invitation Status

Looking for partners
Posting Speed

One post per day
1-3 posts per week
Writing Levels

Adept
Advanced
Preferred Character Gender

Male
Female
Primarily Prefer Female
Shina had gone through her Summer doing much of nothing.
Watching TV, playing video games, reading, and eating.
Even so, it hadn't been great. She missed Jiro, her brother.
But even so, she didn't want to go back to school.
Especially since she'd be starting a new school this year.
She hadn't wanted to move, just because it meant starting a new school, but in the end, it was best.
Home hadn't felt like an actual home for a long time, and her parents just didn't have time for her.
So, here she was, with her grandma, in a small town.
Smaller than Tokyo, anyway.
And, surprisingly, on her first day, her grandmother made her breakfast.
Shina woke up to a delicious smell of something cooking, and made her way downstairs, rubbing her eyes sleepily.
"Oh, good, you're up! I made some breakfast."
Her grandmother ushered her over to the table, taking her own seat on a cushion on the floor.
Shina sat across the table from her, smiling down at the meal her grandmother had made for her.
It was a traditional Japanese breakfast- Sticky rice, miso soup, and an omelet.
"This looks so good!" She said happily, digging in.
At home, her cook usually made American breakfasts for her, and they were good, but nothing could beat a breakfast like this.
Once she'd finished, Shina went back upstairs to shower and shave, and then got dressed in the school uniform, putting on black leggings under the skirt.
She grabbed her bag and said goodbye to her grandmother, and then left the house.
The school was only a block away, so she decided to walk, enjoying the clean air.
The school was quite large, so as she made her way through the front doors, she was busy glancing around, and hadn't noticed anyone in front of her.
And then she bumped into them, and fell backwards on her butt, knocking the other person down as well.


"Oh! I'm so sorry!"

She called out, standing gently, rubbing her hip.
​
Last edited by a moderator: