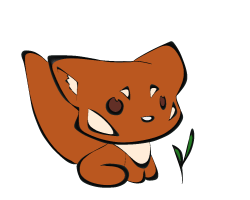 Edgesquire
Original poster
Roleplay Invitations

One on One Roleplays
Posting Speed

One Post a Day, A Few Posts a Week, One Post a Week
Writing Levels

Adept, Advanced, Adaptable
Genders You Prefer Playing

Male, Female, Primarily Prefer Female
Playing Style- Passive or Aggressive

I play both passive and aggressive equally.
Favorite Genres

Modern, Slice of Life, Medieval, Romance, Action, Adventure, Animal fiction (not anthros or furries), a little bit of Fantasy
Genre You DON'T Like

Horror, Historical

Hi guys, it's Shelby here. Not that many of you probably remember, or even know, me, but I've been a member of this site for a few years now. For the most part I've been on and off--not because of my lack of interest in roleplay, but because things in my life have been... A little crazy. Being a college student. Graduating college. Finding a job. And now I have a puppy of my own (a beautiful German Shepherd named Aspen). I've actually been roleplaying continuously though on another sight.
So why am I back?
Yes, my life is still a little crazy, but I've had this large urge to really get back into writing. I miss it. I miss finding a great partner to create an amazing story with. I miss the rush of adrenaline I would feel when getting into an intense scene, when the characters are pit against each other and their tension is at the highest plateau. I want to get back to it. I want to be able to do something for myself in my free time instead of mindlessly watching YouTube videos.
So here I am, searching for a partner! At the moment I do not have any concrete plots, though I will be working on getting some up here. Below I will tell a little about myself, what I am looking for, and hopefully you and I will be able to create an amazing story together.
As I mentioned before, I have a new job and a puppy (he's 20 weeks but still requires a lot of attention and exercise), so I may not be able to respond every day. If that is what you are looking for, then we more than likely will not be a good match. I need someone who is patient with me, and I will be the same for you. For the most part, I want to be able to give a reply out every other day, but at the very least I will be able to get a reply out once a week. It just depends on how I feel after getting home from work. I work about 5-4 days a week, sometimes doing morning shifts, other times doing morning and evening at once. It's crazy; I work with dogs, so things can get stressful at times. On my days off, I will most definitely have the time to roleplay and respond.
I have not finished updating my roleplay resume as of yet, so if you have any questions about my style of roleplay, don't be afraid to ask. I like to write, so my post tend to be long, especially if I am given a lot to work with. I want there to be substance, no one liners. No post that don't move the story along and keep it stagnant. When opening a scene, I love to give detail into what is going on; with the landscape, with the characters, etc. If you'd like, I can give you a sample of my writing so that you can determine whether or not we'd be a match! With that, I love playing multiple characters; I want a story that is filled with different personalities, but I don't want characters just thrown around everywhere. Yes, I'd like for there to really only be a few "main" characters, but I love having support characters, and I'd love for my partner to be the same. To me, this is what makes a story flourish. I'm also fine with playing any gender, and I am better with MXF parings, but wouldn't mind trying to branch out at some point in the future.
I like mature content in my roleplay! I want the characters to be real, the tension to be palpable, the drama to be spicy. When it comes to sex I don't mind it--in fact, I welcome it at times--but it has to make sense. I don't want sex to be a focal point of any roleplay. I want it to have meaning, whether good or bad for the characters.
What I'm looking for:
All right, so that might have been a lot to take in, and I apologize for that. I hope it wasn't dreary either: I'm a fun person, I promise!
Anyway, here are the types of roleplays that I'm currently craving at the moment:
Modern

Slice of Life

Medieval
It's a short list, yes, but these genres can encompass a wide variety of things. As I said before, I don't have any solid lots yet, but when I think of them I will list them. If you have ideas, PLEASE, let me know! I love plotting and building with my partner! Maybe we can create something amazing together.
So for the most part that's it! Hopefully I didn't bore you. If you think we might be a good match, or want to ask me some questions, you can reply here or send me a PM. I can't wait to meet you all!