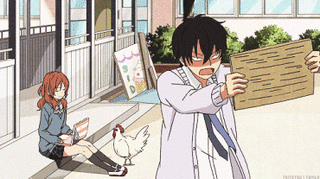 Edgebabby
Original poster
Invitation Status

,
Posting Speed

Speed of Light, Multiple posts per day, 1-3 posts per day, One post per day, 1-3 posts per week, One post per week
Writing Levels

Give-No-Fucks, Beginner, Elementary, Intermediate, Adept, Advanced, Adaptable
Preferred Character Gender

Male, Primarily Prefer Male
Genres

Fantasy, Scifi, Modern, Magical, Horror, Romance, Medieval, Supernatural
[BCOLOR=transparent]
Hello ladies and gents, you can call me Takeshi, Take, or Kage though I don't really care what you call me, as long as I understand you're talking to me! I am twenty-two years old, have been role-playing for almost fifteen years (I started out on Neopets back in the day where I delved into Medieval/Fantasy for the first time), and just got out of a funk so my role-playing might be a little rusty. As for the types of role-plays I enjoy, I don't really have a preference, but I will kindly decline those that I don't think I will like. I promise it isn't personal. I am literate, however, I dislike long posts (I seem to be unique in this) because it makes me feel that the role-play is dragging on. Soon I get bored and tend to bail out because it wasn't moving quick enough. That being said, I like keeping it to two - three paragraphs, somewhere around 400 - 700 words. :)
[/BCOLOR]
[BCOLOR=transparent]
I should also note that I love making friends with the people I role-play with! So if we start a role-play together, except an OOC PM so we can chat. :D I am just naturally incredibly friendly as long as I am not treated wrongly. I hope we can all get along though! Never feel afraid to just shoot me a message! :) Also, I apologize that this little intro isn't that large, I always feel embarrassed when I am writing this kind of thing.
[/BCOLOR]