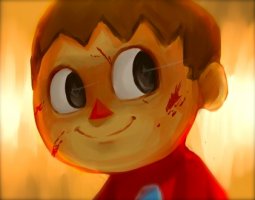 Preferred Character Gender

Male
Genres

Fantasy, Horror and Sci-fi. I'll try basically anything though. I also love strange and unusual RP genre concepts. Different is good!
Would you be a martyr and give up your reputation amongst your peers to do what you know is right?


In any given situation, would would do what is right over what is accepted as right?


October Knight wants to know! Are you hardcore enough to do what you believe!? Regardless of persecution!?

​