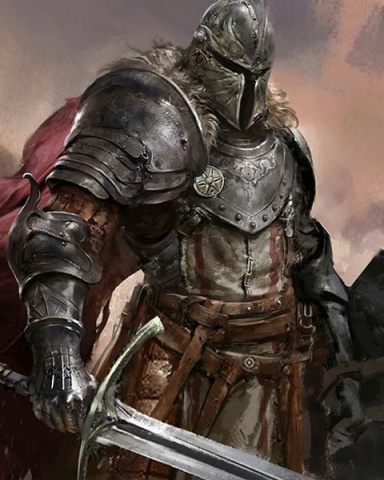 Resident Atheist
Original poster
LURKER MEMBER
FOLKLORE MEMBER
Invitation Status
Posting Speed

Multiple posts per day
1-3 posts per day
One post per day
1-3 posts per week
Online Availability

All the fucking time
Writing Levels

Elementary
Intermediate
Adept
Adaptable
Preferred Character Gender

Male
Female
Primarily Prefer Male
Genres

Modern, Fantasy, Medieval, Romance, Dystopian, Slice of Life
Hello.
I'm in search of a potential male (female is fine too) role play partner(s). Please read everything in this post, if you're too lazy to do that, you're not a suitable partner for me.
Expectations:
* Post a few times a week at a minimum, more is always nice. (I'll lose interest otherwise!)
* Minimum 1 paragraph reply (3 to 4+ sentences).
* Communicate if you're taking a LOA, not interested, have ideas for the role play, etc.
* Help with plot progression, NPCs, etc.
* No anime pictures for characters (real life or realistic drawings/art only please).
* 18+
* RP in PM
* I have no problem talking OOC for fun, that is up to you!
Notes:
I have depression and anxiety which can dictate how often I post, though a few times a week minimum is usually doable for me, if not multiple times daily, it all depends. If I feel things with me are bad enough I need a break, I will notify you. I can do sex scenes or fade to black. Understand that for me plot comes first. If you're looking for a lot of smut or aren't willing to let it happen naturally, you'll probably be disappointed.
Regarding replies, I will give at least one decent paragraph but two to three is common. Remember, quality over quantity. I do expect decent grammar (i.e. ability to capitalize letters, use commas, etc) and
no
one or two line replies at all. My writing style is simplistic, so I don't need you to write five paragraphs to explain what the screen on your iPhone looks like.
I can do:
swearing, drugs, abuse, mind games, power struggle, romance, fluff, drama, loss, dark themes, some blood/fighting is just fine.
I will NOT do:
piss, scat, animals, anything anime related.
*Let me know what your Limits are ahead of time!*
Male x Male Pairings/Ideas
(open to more ideas,
we are not limited to these!
) First is my role, second yours. (
%
= more interest).
* Prince
X
Thief or Knight or Servant
%
* Cop
X
Criminal/Assassin/Hacker (possible age difference?)
* Jock
X
Nerd or Punk
%
* Outsider
X
Viking and/or Tribal member
%%
(possibly tossed into a different time period/world)
* Something modern, modern fantasy, medieval, futuristic, human & another race or being?
* Superhero themed? Something with the government?
* Insert random ideas here (seriously, don't be afraid to suggest something!)
(Note: I'm not into the yaoi thing so keep that in mind. Pale, petite, ultra-submissive guys aren't going to fly with me). We can discuss story/plot ideas together. I typically play the more dominant personality, however it'd be nice if there was some naturally switching going on. If a number of days go by and you haven't replied, but you've been online a few times each of those days posting to other threads, I'll just end the RP. Communicate with me, but please don't be one of those people.
Please PM me if you're interested in talking, thank you.
Last edited: