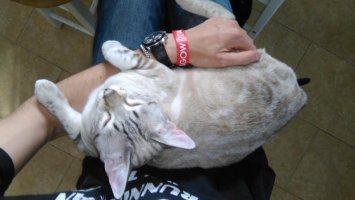 Set your mind Aflame with Imagination.
Original poster
James looked at the others then at his palm, examining the complex sigil that was seared there. "Welp. No point in doing nothing about this" He said and looked at his dragon.
You have any idea on how to work this thing?
He asked and walked a little way from the group to give himself some room to try things, he had no idea what his magic would do.
I have less of an idea than you! oh. I have a name, it is Ibis.
James shrugged and started to concentrate on the sigil in his palm, his mind wondered through ideas of what it could do and what he could create. There was a pause and James's eyes didn't so much as light up but more grew dark with energy.
"
I think I have it...."
He said, both outloud and to his dragon, around his feet black fire sprung to life as a immense sigil formed infront of him dark flames and unholy energy flickering from it. "Maybe I don't." He said his voice slightly shaky as the flames grew and the energy started to lash out of control. Then the dragon's eyes flashed black as understanding seemed to lance through it.
"Let the spell go. Now. Its Six Black Heaven's Guns. A destructive spell ment to turn anything its aimed at to dust!"
Ibis shouted so that the other riders could hear him and get out the way.
"What do you mean 'Six Black Heaven's guns' ?" James asked, The moment he named the spell each point of the sigil let lose a beam of black energy tinted with red, the beams tore through everything infront of them, which luckily was very little, mostly the edge of a windmill, the topmast of a ship, and part of the roots (which grew back at such speed it was incredible), though it was plain to see that the blast continued onwards well over the horizon. James stumbled back, coughing after the sixth blast, spitting blood he shook his head. "WOO! that felt....like someone just hit me round the face with a lemon slice wrapped around a gold brick. exhilarating and bloody painful."
Ibis looked at Her rider judgementally.
"You almost disintegrated one of your fellow riders. Next time, aim it elsewhere. however...." The dragon paused and then smiled "Other than that I am impressed."
Sigil:
[spoili]
[/spoili]
Last edited: