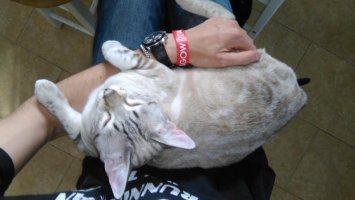 Set your mind Aflame with Imagination.
Original poster
FOLKLORE MEMBER
Invitation Status

Look for groups
Looking for partners
Posting Speed

Multiple posts per day
1-3 posts per day
One post per day
1-3 posts per week
One post per week
Writing Levels

Beginner
Elementary
Intermediate
Adept
Adaptable
Preferred Character Gender

Male
Genres

All, mostly.
Welcome to Avalon young riders! Your Dragons have been chosen, Your magics selected. Now it is time to see what you can do with them! While you chose the eggs Your dragons have been waiting for you. They are just as old as you are, fully grown and ready to be flown! Best of luck to you and may the wind be ever at your back!
OOC Link
____________________________________________
As Each student was dropped off at the central ring by carriages, horses and occasionally by foot if they didn't want to take one of the transport methods, They were dirrected to a small plinth that seemed to be pre chosen. on one side of the plinth was a dragon, seeming to be their dragon, the one from the egg they chose, and on the other side was a dome topped pillar with a strage symbol on it, most smart riders would recognize it as their chosen magical symbol. Standing in the centre of the ring was a Grizzled old man who looked to have been in more scraps than the newcomers had days on this earth, missing a eye, with a well tended beard of gray hair. He looked somewhat annoyed at having to do this, somewhat pleased about the entire thing. He was framed by possibly the largest, and most awe inspiring dragon there, The dragon itself looked even more battle worn than the old man, One of its teeth had been replaced by a metal version, clad in immense plates of armour it glared down at the newcomers, Clearly 'fully grown' was a relative term to dragons, who never stopped growing. Only when one decided to look round the edge was it clear the dragon was hanging off the side of the circle, far to large to even consider fitting on it. The Old man waited for everyone to arrive before speaking. "Good Evening Young ones."
Old guy:
[spoili]
[/spoili]
His Dragon:
[spoili]
[/spoili]
__________________________________
James walked to his alloted pedestal He was still only up to the shoulders of his dragon who stood tall, almost proud of itself for just being there. When he stepped up it almost preened itself with pride. He wasn't the first to arrive, nor was he the last, he looked at it and sighed, Just his luck to get a proud dragon. it was however such a beautiful colour of purple with the rippling colour changes and seemingly ancient wisdom in its eyes. he was about to reach out to pet it when the old man spoke, His hand snapped down and his attention snapped on to the old man.