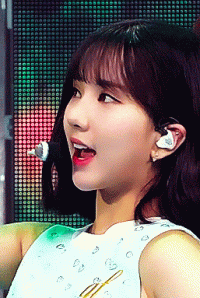 Rising Star. Singing Sensation.
Original poster
Roleplay Invitations

Group Roleplays, One on One Roleplays
Posting Speed

Several Posts a Day, A Few Posts A Day
Writing Levels

Intermediate, Advanced, Prestige, Adaptable
Genders You Prefer Playing

Female, Primarily Prefer Female
Playing Style- Passive or Aggressive

Both. depending on the plot in question. Or its execution.
Favorite Genres

Fantasy, Sci-fi, Fandon, Romance, Drama, Adventure. Future. Horror. Suspense. Action.
Genre You DON'T Like

N/A

I don't know if this will do any good as i am sure that most would just pass by this and not even notice. Which hurts me... but i am gonna just keep trying and trying. Even if it means... i'm never gonna have a Rp going with someone who's devoted and into the same as i.
I'm looking for someone who won't get personal with me. I can't take that. I just can't. But here are my ideas...
1. A group Pokemon Rp- Kinda like my primary focus.
2. A Celebrity High school RP.
3. A Good girl/bad boy RP. School setting.
4. A likely family style RP.
5. Perhaps a Goodfella's themed RP.
6. A New girl/New boy High School Romance soon to be had RP.
7. A Star Wars Themed RP... But Lightfoot edition.
8. A Kpop RP. With Macie and her family emulating the S.Korean girl group GFRIEND.
9. A Teen Angst RP.
10. A Singing Solo Career RP.
If you are literate... can write more than just maybe 1 to 2 para's... good. Good. If you're Detailed... Perfect. But all i ask is that you just try... Just be the best that you can be...
Warning to all: I am with a Celebrity kick. So for alot of the RP's... you'll have that to handle along with the primary plots.
Hope to hear more soon.

Macie: Sure wish someone would give me that chance...