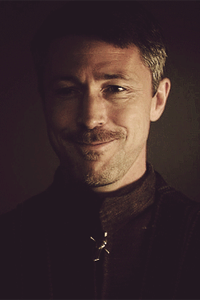 Magnificent Bastard
Original poster
Invitation Status
Posting Speed

One post per week
Slow As Molasses
Writing Levels

Adept
Advanced
Prestige
Douche
Adaptable
Preferred Character Gender

Male
Female
Genres

Fantasy is my #1; I will give almost anything a chance if it has strong fantasy elements. Post apocalyptic, superhero, alternate history, science fantasy, some supernatural, romance, and a few fandoms (especially Game of Thrones) are also likely to catch my eye.

In light of the serious business debates happening here lately, I feel like it's time for people to rage at each other over something pointless instead of real political issues. Enjoy.


---

Probably everyone on this forum has used an image without getting explicit permission from the owner. Your avatar, your appearance images for roleplay characters, images used for scenery and such, any of them could be an image you grabbed without asking the artist if they were fine with it. It's also probable that many of you have never bothered to clearly give credit to the artist when using images, such as by naming the artist and linking to the source. From my experience, the norm on roleplaying sites seems to be that people go snag whatever image they want and slap it into their post, rarely ever caring to make sure that people know it's not their property. That got me to thinking and wondering what other people think about this issue.

Why do people seem to be totally okay with using images as they please? In most circles that would be considered copyright violation, theft, or perhaps even plagiarism if the person implies that it's their own creation. Is this just an unspoken law of roleplaying communities, that copyright means nothing as far as we are concerned, or are people just ignorant about these things in general? Aside from general musings about the community as a whole, how do you specifically feel about potentially illegal or unethical use of images? I've also got a couple questions specifically for the two potential sides I see forming on this matter.

If you think it's fine to use whatever images whenever you want without caring what the owner wishes, how do you justify it? Why doesn't or shouldn't copyright law apply to your image usage? If you have a legal justification, how is it okay ethically and morally speaking? Have you ever actually considered that you might be doing something wrong in the way you use images, or is this the first time it's being brought to your attention?

If you think it's not okay to use an image without permission or crediting the artist, how exactly do you decide whether or not you can use an image? Does just giving the artist credit make everything fine in your opinion, and how clear exactly do you think such crediting has to be? Does there need to be an explicit statement that the artist is okay with people using it, or is the simple absence of a "don't use my art" message good enough for you?

If you sit somewhere in the grey area between those two extremes, what are your thoughts on the matter and how do you answer any of the above questions that apply to your position?