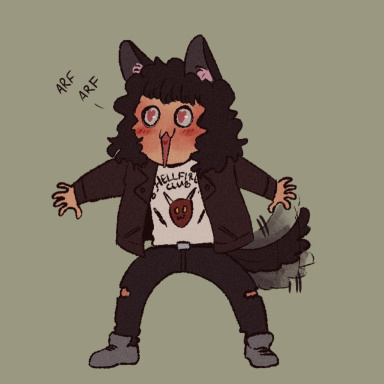 [*screaming into the void intensifies*]
Original poster
ADMINISTRATOR
DONATING MEMBER
Invitation Status

Looking for partners
Posting Speed

Speed of Light
Slow As Molasses
Online Availability

It varies a lot depending on my schedule, unfortunately.
Writing Levels

Advanced
Adaptable
Preferred Character Gender

Primarily Prefer Male
Genres

Psychological horror
Body horror
Supernatural
Giallo
Splatterpunk
Dark fantasy
Historical
Low fantasy
Magipunk
Weird West
Noir
Thriller
Gothic horror
Southern Gothic
Gaslamp fantasy
Cyberpunk
Space saga
Clockpunk
Space Western
Space opera
Paranormal
Modern fantasy
Dieselpunk
Post-Apocalyptic
Crime drama
Medieval fantasy

What are you afraid of?

I don't mean things like "losing people" or "failure" or "being alone" or "dying" or any of those very reasonable, very human things that most people fear to some degree. I mean the fears that have NO BASIS IN RATIONAL THOUGHT and make you sound like a crazy person if you get into detail about them.

For example: I am afraid of large birds. Anything that is bigger than a duck is a monster. I had recurring nightmares about giant birds as a child, and I find the idea that twelve foot kiwi birds use to exist HORRIFYING BEYOND BELIEF. I am GLAD THEY ARE ALL DEAD. Also, GIANT EAGLES. I don't care how cool they were in LotR (or The Rescuers Down Under). Apparently historical New Zealand is my Hell.

It probably doesn't help that I was attacked by geese as a child, but I don't think that trauma fully explains my hatred and terror towards huge fuckoff birds.

(I actually love dinosaurs, but some of the flying ones evoke the same sensation of horror as more modern birds. For example, this abomination.)

What about you guys? What makes YOU break into cold sweats and rave like a madman?