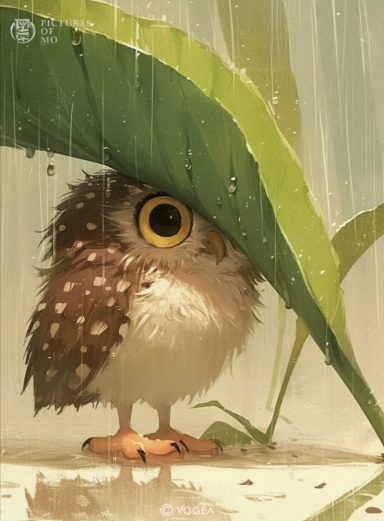 FROSTED MURDER MARSHMALLOW
Original poster
ADMINISTRATOR
MYTHICAL MEMBER
Invitation Status

Looking for partners
Posting Speed

1-3 posts per week
Slow As Molasses
Online Availability

10AM - 10PM Daily
Writing Levels

Adaptable
Preferred Character Gender

Female
Captain's Logs Stardate 982366965

I honestly thought this commission would be a joke. Lost Earth? We've been telling stories about that place for centuries as if it's some kind of biblical Garden of Eden. Ye Olde Land of Promise type bullshit. Now I've got to eat my own damn hat. She's beautiful. Not that vibrant bluey green we're always seeing in ancient images - the labcoats say that's due to some kind of atmospheric interference - but still. This is the world we all came from: you can't help being a little awed.

It's taken the science crew about a week of scanning, analyzing, and doing whatever the hell they do to be sure teams can land safely on the planet. The air is breathable, the temperature livable. There's confirmed life down there, though they're not sure what kinds. Well, beyond the visible hues of vegetation spread across the continents we can clearly see from orbit. They've chosen what looks like a ruined coastal city to make the first basecamps.

Catherine Callery is leading up the first team, landing on the coastal side with plans of getting samples from the beach and the ocean itself. Drew the short end of the straw though and wound up with that idiot musician as part of their landing party. The Tessan is likely to knock him on his ass the first time he steps out of line.

Victoria Jowell was assigned the second team, tasked with landing on the jungle side of the ruined city to gather plant samples and look for fauna. The Bereen Ambassador didn't seem too pleased with this choice of leadership, nor about the addition of that kid Clem to their team. I got a gut feeling that woman's about to be in for beaurocratic hell.

Almost wish I was down there myself. But somebody's gotta stay up in orbit and keep an eye on things. There's no signs of radio waves or space communications coming off the planet, and the solar system itself appears to be quiet. Yet, some of the Tessan crew insist you can't let your guard down in systems like this. "It's the quiet places enemies best hide." An old Tessan saying.
---
Adventures are for the young.
That's what Doctor Catherine Callery was told by a group of silver-haired elders at the University of Human Archaeology. They could have chosen any number of qualified, more experienced individuals to head up the entire Iris project, but instead chose
her
, someone barely out of their PHD programs and never had been a leader of anything in her entire life.
Catherine had her suspicions that they were setting up this project to fail, to pocket all of the invested funds and repurpose everything for more profitable endeavors.
They were going to be real surprised to find out they actually found it. The lost planet Earth!
"We're going to need to unload all of the crates and setup our basecamp perimeter," she explained to Briar and the A.I. KARA after their small shuttled had safely landed in a small clearing near the beach. "Teck should do a sweep of the immediate area to give an idea of what to expect in terms of potentially dangerous wildlife."
At least she sounded like she knew what she was doing. Which helped when her team all clambered out of their shuttle and had a chance to take their first in person view of Earth.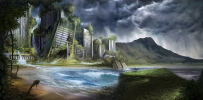 Ancient buildings somehow still standing as monuments of steel and concrete were covered in a thick blanket of various green where the jungle had encroached all the way to the sandy beach itself. Nature had truly found it's footing again, repairing all of the damage done to the planet's surface to flourish, grow, and most excitingly... evolve!
There would be no limit of things to explore and examine.
Team A is:
@Kuno
@Zarko Straadi
@metal box nomad
@Lyrikai
@Nougat
Last edited: