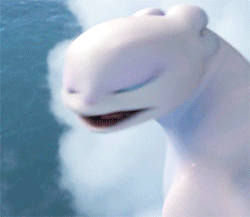 The Light Fury
Original poster
FOLKLORE MEMBER
Invitation Status
Posting Speed

Speed of Light
Multiple posts per day
1-3 posts per day
Writing Levels

Adept
Advanced
Adaptable
Preferred Character Gender

Female
Genres

Any. I have no favorites.
Journey Into the Woods With Us....
"I just want to know who I am and where I came from. Wouldn't you want to know?"
Name:
Rose Williamson
Age:
20
Parents:
Aurora(Briar Rose) and Phillip
Race:
Human
Pendent:
Because her pendant was in the shape of a rose, the couple that found her saw it and named her Rose, which was actually her real name in the first place.
Which Shadow Animal Came to You:
A small deer
Wish:
She wishes to find out who her real parents were.
Voice:

Theme Song:
Biography:
Rose was partially named after the name the fairies had given her mother. She was the last of them all to get kidnapped, leaving all the kingdoms in a tizzy. Hostis, like he had with all the other children, had left her abandoned in the forest of her kingdom and was found by a surprisingly kind couple. They took her in as their own, though they told her at a young age how they had found her. She grew up knowing this couple was not her parents and because of this, even though she loved the couple dearly, was always burning for the answer as to who her real parent were and what had happened to them. Rose grew up into a beautiful young lady, much like her mother, and her 'parents' got many offers to arrange her into marriages. But, because the young girl seemed so unwilling to marry, for the longest time, they refused all offers. Until she turned 18. When she turned 18 they sat her down and told her that they worried about her. She wouldn't be young forever and if she didn't get married soon and have a husband to take care of her, they worried no one would after they had passed. So, they explained to her that they had arranged for her to marry a higher class noble and would not hear any arguments about it. And she didn't say a word about it. She knew it wouldn't change anything. Words never did. But action would. And so, to avoid marrying a man she had never met, ran off, running away Into the Woods.
Other:
Growing up in a upper middle class home in the kingdom, Rose was raised to be reserved and quiet spoken, so sometimes it might seem like she just follows what anyone will tell her. She is also very gullible and doesn't have her eyes open to what the real world can be like. Needless to say, she probably has some waking up to do.
"Love doesn't exist. People are just natural liars and will try to hurt you any way they can. Love is just a word people can use against others. It has no meaning. It's just a tool people use to move up and get what they want."
(Her eyes are green, not blue)
Name:
Rapalia, though she will often go by Ali because she thinks her name sounds weird.
Age:
17
Species:
Human
Pendant:
The same pendant as her brother, but a little smaller and with a different chain to make it more fitting for a girl. Just like her brother's it has her name engraved into the back of it.
Child of:
Rapunzel and Eugene
Which Shadow Creature Came to You:
A fox
What is Your Wish:
To be able to tell when ever someone is lying to her or telling the truth.
Voice:
Theme Song:
Biography:
Ali was an infant, just a few days old, when the heirs were stolen from the cribs and beds by that evil creature. She was just a baby and so all she could do at the time was cry. She was found by a young man and his wife and taken in. When she was a young girl though, she saw the marriage of the two fall apart and it scarred her.
Yet, apparently it didn't scar her enough to make her shun love. When she was at the young age of sixteen, she 'fell in love' with a young man from her small town. He was kind, caring, and always said the sweetest things to her. But, apparently, she wasn't the only one he said sweet things to. While walking around the town, she found a few situations where she saw him, sweet talking to other women. At first, she brushed it off as him just being a nice guy. That was, until she caught him kissing another girl, much like he had kissed her with his 'true loves kiss'. When confronting him, he stated this was just who he was and that she was stupid for actually believing he had loved her.
From that moment forward, Ali decided that love didn't exist and that she would never fall into a trap like that again.
Other:
Ali truly believes that love doesn't exist and distances herself from any kind of romantic situation that might over wise prove her wrong.
She believes even now that the man and woman that found her are truly her parents, never having been told otherwise.
Not mentioned in her biography above, Ali discovered she had some sort of healing powers when she was seven years old and her pet cat got sick and was dying. She had sat there holding it, trying to comfort the dying creature, and in doing so began humming it a tune. This tune was just a lullaby, though she was so sure her 'mother' had never sung it to her before. She just somehow knew the tune (just the notes, not the words). As she held the cat, continuing to hum that tune, her hands began glowing and suddenly the cat was healed. That was when she first discovered her power but has kept it a secret ever since, only using it when she absolutely needs to.
"Witches never win. We will forever be hated by human kind. We have never and will never, get a happy ending."
Name:
Mirabella Carmian
Age:
18
Parents:
The Wicked Witch(named Elphaba) and an unnamed Warlock.
Race:
Witch
Pendant:
Her pendant is a necklace given to her by her father before his death. She holds it very dear to her.
Which Shadow Animal Came to You:
The Shadow Creature that came to her took the form of a cat. She will name him Rino (ree-no).
Wish:
To become human so she can finally be accepted by humans and find her own 'happily ever after'.
Voice:
Theme Song:
Biography:
Though Mira can not remember it, her mother was not always evil. Her mother, although she was a witch with darker magic, hadn't up to that point harmed anyone, and had even done some good with her magic. Her father was the same, using his magic for good as well. Only even when all you do is good, bad things can find you. Even at this point in time, because of term-oil within the kingdoms about some witches that had chosen the path of evil, humans had taken to picturing all witches and warlocks that way, and because of this, her father, when Mira was just a few months old, had been killed by a group of humans passing through the woods. Her mother had never forgiven that, and her father's death had left her mother's heart cold and bitter toward humans. It was because of this, that her mother had turned on the humans and wanted to take over their kingdoms. Mira though never knew anything of her mother's plans. The Wicked Witch, in a attempt to shield Mira from those evil humans, kept her within a barrier. The barrier was not seen, but was created by magic to keep those without magic out. Only magic wielders could break the barrier, leaving Mira safe from humans as long as she was within that barrier that surrounded their home within the woods.
Yet, Mira was a curious child, and when she was seven, got her first taste of how cruel humans really could be. The seven year old girl, curious about what lied in the woods beyond the barrier her mother had set up, left the protection and traveled just a little further into the woods, where she met a group of humans children playing a game of pretend. She was more than happy to join in. They played for about a half hour, when the children decided they wanted to change stories and play prince and princesses, which of course, included a evil witch. Now, Mira didn't think much of this. She thought it was just a fun game, and because she was a witch, offered to play the part of the witch. And it was in playing it, that she had showed her powers to these children, who were immediately disgusted by her. They called her names, threw mud at her and pushed her to the ground, threatening to drag her into the kingdoms and hand her over to the royals to be killed, most likely learning such things from watching their parents say and do the same things to magic wielders. Thankfully, her mother had been near by and had chased the children off, bringing the disheartened and hurt Mira back home, where Mira never dared to leave the barrier again. Still though Mira remained curious.
Her mother always told her that witches never would be considered good. They were doomed to living life in the darkness and to be hated by humans. That humans considered them worthless and would never understand them. And Mira wondered what she could do to make it so that humans didn't hate her. She spent her life reading storybooks(books that told the stories of the princess and princes who lived happily ever after after killing the witches. her mother had stolen these for reference on what mistakes no to make when attacking humans, but Mira read them with the fascination in the fairy-tales themselves), and taking them to heart. It was always a happy ending for the humans, yet not for the witches. After taking this fact in over and over again with every story she read through out the years, she came to the conclusion that she didn't want to be a witch anymore. She wanted to be human. She began to hate her powers and hate herself. She wanted to make a new her. And when approached by one of Hostis's Umbra's, she sees this as her chance to do so, not knowing the danger that lies for her when she goes Into the Woods.
Other:
Mira has come to consider herself evil because she is a witch, even though she uses her powers for anything but evil. She considers herself evil because of what she is, rather than what she does, which is why she wishes to change what she is and wishes to turn human.
"It sucks, ya know? To have something wrong with you... To be a freak... To never fit in... To never belong..."
Name:
Conner Fenix
Age:
21
Species:
Human (with abilities like Elsa)
Child Of:
Elsa
Your Shadow Creature:
Moose
Wish:
To be normal and to not be a freak that everyone stares at differently.
Voice:
Theme Song:
Pendant:
Biography:
After Conner was dropped in the woods, it didn't take him long to come across a village in which he was soon stopped by an older man. This man had never been able to have kids of his own due to his wife dying at a young age and he never remarrying, but he decided to take in Conner as his own. They worked together selling plants that they grew themselves until the old man passed away. He left Conner everything, but Conner decided that now he had no one he would take off on his own and find out what had happened so long ago to his memory.
Other:
Conner's pendant helped him control his magic as best he can. His mother gave it to him when he was little and told him to always wear it and he's never taken it off.
"I'll show them. They'll see. They can't push me down forever. I'll be something one day. Just wait."
Name:
Rannon Fitzherbert
Age:
21
Parents:
Rapunzel and Eugene
Race:
Human
Pendant:
His pendant is pictured below. On the back of the pendant it has his name engraved into it, which is how he knows his name is really Rannon.
Which Shadow Animal Came to You:
Lizard
Wish:
His wish is to be the most successful man in the land(fame and fortune wise), to prove wrong those who always said he would amount to nothing.
Voice:
Theme Song:
Biography:
After being kidnapped and taken from his parents, he was left in the woods of his kingdoms by Hostis, where he was found by an old man whom worked as a stable hand for an upper class family in order to earn his keep(in other words, the old man worked there to earn a place to stay and a little money for food). The old man took care of him and when Rannon was old enough he started to help with the work in the stables as well, letting the old man rest more. When Rannon was twelve though, the old man passed away, leaving Rannon alone. he now continues to work as a stable hand, but wishes to get away and discover new things. And his first step to discovering those things is when he ventures Into the Woods.
Other:
The family he works for is a high class family that often have their noses in the air. In other words, they are spoiled and think themselves to be higher than anyone around them, very much so with Rannon.
"Good magic needs to be returned before evil can take over the kingdoms completely. If I don't get my powers back, then everyone will fall to the evil that is the Witches."
Name:
Ashton Thomason
Age:
23
Species:
As embarrassing as it is for a guy to say, he is technically a Fairy.
Child of:
The Fairy Godmother and a lesser known male fairy
Which Shadow Creature Came to You:
An owl
What is Your Wish:
To return good magic to the kingdoms
Voice:
Theme Song:
Pendant:
A necklace that his mother gave to him as a reminder that some day their magic will return and that they will then be able to start granting people's wishes again just like his mother did for Cinderella.
Biography:
He remembers the day the magic went away very well. He was six years old, sitting in his home with his mother, being schooled on how to use his own magic that he had just gotten old enough to have, when everything changed. The skies that had just a moment ago been bright blue, grew black and lightening began to flash threw the skies. Everything grew blurry around he and his parents. When he work, his small family discovered something horrible.
Their magic was gone.
Growing up the rest of his life, a fairy without magic, was difficult. He felt so helpless to everything around him, especially when just a day after he lost his powers, the children of the six kingdoms vanished into thin air and they could do nothing about it. Despite loosing his powers though, he was still raised as a fairy and taught all about magic and the different creatures that could(or used to be able to) wield it. He grew up just as any fairy before him had, just minus the powers to go along with the lessons.
Other:
He grew up knowing he had lost his magic because of witches, and even having a few encounters with those people, he found out how to spot the signs of witch's magic, which helps him to stay out of trouble when it comes to avoid conflict with those evil creatures, since he has no way to protect himself otherwise.
Name:
Skye Mayson
Age:
19
Species:
Human
Child Of:
Snow White
Your Shadow Creature:
Bird
Wish:
To know her past and her parents.
Voice/Theme Song:
Pendant:
Biography:
After Skye was dropped into the woods she found a path into a small village where a young boy took interest in her. They played to themselves for awhile before he said he had to go home and she asked if she could go with him. He agreed and they went back to his house and his parents took her in. They were a very wealthy family and grew up happy. She worked in the gardens and learned to sew and play music for festivals. Once her and the boy turned seventeen he was entered into the army and a few months later a letter was delivered that he had passed alway in battle. She was distraught that she had lost her first friend and ran away into the woods where a birth brought her a black letter.
Other:
Growing up with enough money made Skye seem like she had everything she wanted, but she also grew up very sad and confused as to why and how she ended up where she was instead of where she was meant to me. She stays to herself, a sad look always on her face when she doesn't think anyone is looking, but tries to look happy while around others.
"I don't know what's worse: To be trapped in a world where I know who I am and I hate myself, or to be in a world I hate and don't know myself."
Name:
Elizabeth Gray (Beth)
Age:
18
Child Of:
Cinderella and Prince Charming
Race:
Human
Pendant:
(When the carriage is opened it shows her name, Beth.)
Your Shadow Creature:
A mouse
Wish:
To stop the Rulers from being so cruel to the peasants or classes under them. To have everyone treated the same.
Voice/Theme Song:
Biography:
After Beth was dropped into the forest like all of the other lost children, she roamed around curiously. It was the first time she had ever seen the world beyond the castle walls, and she was curious as to what the world held within it. She stumbled into a barn where the saw the huge horse stabled up and ready to ride. Immediately she fell in love with the animal and was reaching up to touch it when a woman came in and stopped her. The couple lived on a farm, the woman selling goods in the city village and the male working on the farms to earn money. They took her in as their own and raised her. Once she was old enough, they told her how they had found her. She became curious as to who she was before she stumbled into the small barn and the more she began to explore, the more she realized how cruel the world could be. Anytime she got close to a castle or a queen or king her head began pounding so much that she couldn't take it. Once she turned eighteen her parents told her that they had to either sell her off to a family so she could help them or she would have to marry their son. She ran away later that night and entered the woods, later that night receiving the strange letter.
Other:
Growing up on a farm she learned to cook and clean, tidying up everything as she went along. She learned how cruel the higher people could be to some of the peasants and hated the way they were treated. She always stood up for them and tended to blurt the way she felt out and be completely frank and honest. She doesn't hold things in very well.
Name:
Breanna Rondelle (Brea)
Age:
19
Species:
Human
Child Of:
Belle
Your Shadow Creature:
Rabbit
Wish:
To know who she is, her identity, and for people to accept her for who she is.
Voice/Theme Song:
Pendant:
(A bracelet with various keys and a clock on the front. If you open the clock up it has a heart with a compass. Her mother gave it to her and told her to always follow her heart, whatever direction it was going.)
Biography:
Breanna was the fourth child taken and dropped into the woods. Her mind took her towards a trail where she followed and found a small town where a young man picked her up. He was the towns doctor, so he helped her and made sure she was okay before deciding to take her home with him. She grew up as the doctors daughter but never fit in. She was never good enough to be in any of the groups of children and she never felt like she belonged anywhere. She was an outsider. When she was seventeen she wrote her father a note and explained to him that she had to leave but promised him she would come back for him one day. She left and tool off in the woods, surviving on her own through learning to hunt and no which berries were good and bad. Although she was very gullible, she was still very smart. A couple years after living on her own she was sent a letter from a rabbit.
Other:
Because she never felt like she fit in, Brea never let people get close to her because when she did she either hurt them or they hurt her. She stands up for herself and isn't afraid to call your bluff, but is respectful enough to stop when she's had enough. She's not picky but she is very stubborn. Because she grew up not fitting in, she learned to take care of herself and keep her heart and feelings to herself.
She is scared that if she finds out her previous life she is going to not fit in again and she won't accept herself. All she really wants is to be accepted and wanted.
"Don't punish me for a crime I didn't commit. I'm not the same man my father was. I never will be. So don't put me on his level."
Name:
Hendrick Anderson
Age:
20
Parents:
Hans of the Southern Isles and a noble woman
Race:
Human
Pendant:
A sword charm that he keeps around his neck.
Which Shadow Animal Came to You:
A horse, one of whom he doesn't exactly get along with.
Wish:
To make people stop judging him based on where he came from and who is father was.
Voice:
Theme Song:
Biography:
Hendrick is the youngest of MANY cousins. With all his older cousins in the lead to be ruler of the Southern Isles, he realized rather soon that he had no chance of becoming king and has come to terms with that. He had heard, even as a child, of his own father's mistakes and the horrible things he did in attempt to become king. In hearing these things, he had decided he would never become like that and instead focused on learning as much as he could about politics and war so that he could possibly one day be at least an adviser to his cousin that would take the throne.
Yet, that didn't stop people from looking down on him. He is the only child of his parents and so everyone, including his own cousins, would often belittle him and make him feel as if he too were a criminal, even though he had done nothing wrong. Still, he keeps pushing on and trying his best to better himself in attempt to make others see that he truly is different from his father.
Currently, now that he is older, he is attempting to rekindle the relationship between the Southern Isles and Arendelle, in hopes of fixing what his father did and making things peaceful between the two countries once again.
Other:
Unlike his father, he does have a good heart. Sometimes he's easily mislead and can have a few slip ups or let his anger get the better of him. But for the most part he does mean well.
"When do I stop? When do I stop checking behind my shoulder, or making sure I have my necklace? When do I stop having to look for myself?"
Name:
Damian Long
Age:
20
Species:
Human
Child Of:
Sleeping Beauty
Your Shadow Creature:
Dragon
Your Wish:
To live in a castle and eat the finest foods in the kingdom.
Voice/Theme Song:
Pendant:
(Damian had his name in craved in the back of the pendant of the Dragon)
Biography:
Damian was dropped into the woods and wondered around until a hinter found him and took him back to his sister. The old lady gave him soup everyday and fed him as much as she could spend. She took care of him and showed him how to work in the fields and her neighbor taught him to hunt. Any food he ate either came from him hunting and killing it or the old lady picking or growing fruits and did vegetables. He never had a nice meal and always wore the same old, ragged clothes. Once the old lady died when he was 18, he took off through the woods and then received the message like the other lost children.
Other:
Due to him living in poor conditions his entire life, he doesn't trust many people with anything. He has grown resentful of the rich and thought of them as the bad guys in his story. He doesn't talk much and stays reserved to himself unless directly spoken to.
Name:
Gavan Magnuson
Age:
21
Species:
Human
Child Of:
Anna
Your Shadow Creature:
Pendant:
(His mother's wedding ring set which he wears around his neck on a silver chain)
Wish:
To find his cousin and bring him home to live with their family again.
Voice:
Theme Song:
Biography:
Ashton was the only kid never captured because he wasn't a threat to the kingdom. The feeling that 'they' were coming for him always terrified him, making him grow up close to both his parents and his aunt Elsa. As the years grew more and more, he became more curious as to why and who would kidnap all the children of the kingdoms. There was a feeling inside of him that told him they were still alive. He could basically feel his cousins presence, almost close enough to touch but just inches short from reaching him. By the time he grew to be nineteen he faced his parents and aunt and told them that he was going on one last mission to find them. It wouldn't be days journeys like the other trips he had made, but instead he would go alone and not come home until he found them.
Other:
Ashton grew up being protected by his family. They never let him even get a scratch on his body, so he was grown up to have no experience in the world. Much like his mother he always saw the good in people and never assumed the worse. Which this made him optimistic and protected, but he came off to others as as spoiled baby who got anything they want since he was now the only child still in the kingdoms.
Last edited: