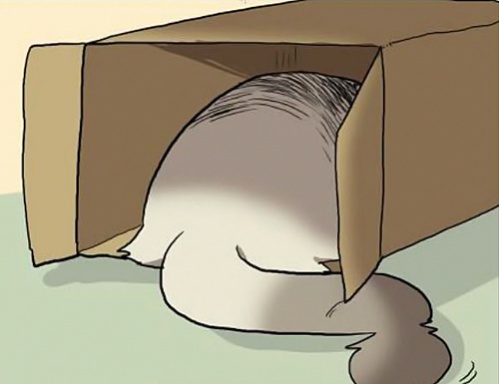 Cat Lady of Questionable Sanity
Original poster
Posting Speed

1-3 posts per week, One post per week, Slow As Molasses
Writing Levels

Adept, Advanced, Adaptable
Preferred Character Gender

Male, Female
Genres

Action-adventure, adult characters, alternate universe, anime, crime drama, cyberpunk, darker themes, drama, dystopia, eastern, edo, epic quest, fairy tale, fantasy, feudal, futuristic, grimdark, heian, high fantasy, low fantasy, magic, modern, modern fantasy, modern scifi, paranormal, psychological, romance, scifi, supernatural, urban fantasy.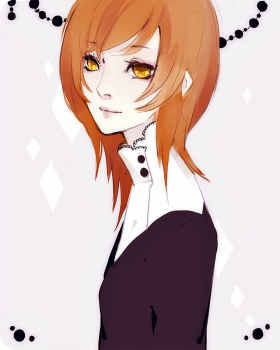 Lackluster as the explanation was, that was the best way that Bella could think to explain what had happened. She knew nothing of magic, other than that it was considered a disreputable area of study and that the wares of supposed witches or wizards were not to be trusted. There was no way she could better describe it, as she had no idea how it had even come about. Whether it was the result of her proximity to the scrolls and the crystal, a result of the curse upon the forest and the castle, or a nightmare of her mind's own creation, she didn't have the knowledge to determine. Alas, all she could do was guess. Each possibility seemed just as plausible as the next, especially because there was magic involved. She didn't want to mention the sorceress or the nightmare of the massacre or waking up in the forest. The timing wasn't right.

There was no expectation on the forge house maiden's part that anything would be done to remedy the less-than-magical experience she more or less just suffered through. It was the result of her own stubborn, and she supposed foolishly brazen, resolve to locate the Prince regardless of what she might find behind the hidden door. It was certainly an avoidable event, as she was given fair warning to abandon the endeavor. She could have stopped, too, when she found the door to be locked, rather than go so far as to steal the key from the Prince's desk. No, she chose to ignore the disembodied foreshadowing in favor of her own peace of mind. If the Prince had asked, she would have told him as much. That was not to say that Bella regretted it; however, for the Prince was in front of her now, though she had no idea what to do now that he was.

Her eyes stayed locked on him far longer than she would have dared before, even as he turned away from her. The firelight brought living color to his pale skin as he faced the hearth, deepening the already dark shadows in his atrous hair and the red hue of his irises. The visible change in his complexion to that sickly pallor when he faced her again might have shocked her if he hadn't already demonstrated it before. As well, the apparent anger on his face might have given her pause if she weren't accustomed at least a little bit to being on its receiving end. Bella's golden gaze narrowed, half-lidded; and the angst melted away as if by the warm light dancing on her face, replaced by a similarly detached expression as that which she had given Amarinda three mornings ago. The expression was one she practiced and rehearsed many times, a facade she put on in order to steel herself. If the Prince wanted to lash out, very well then, she would let him. She wouldn't fight with him; at most, she would rebuke whatever scathing remarks he threw at her, a dance she learned to deal with city folks. She only ever broke from it once to pour a pot of hot tea over the lap of Elizabeth Marchand-Beauchene. Breaking from it once for the Prince made twice, with the result being their petty squabble four nights back.

Yet the verbal lashing Bella expected the Prince to unleash upon her did not come. The anger fizzled away as his face and body visibly relaxed, as if he were too exhausted to entertain it. The redhead blinked, stumped, but said nothing, opting only to nod. She was grateful to not be yelled at as she was for Henry's presence breaking the stifling atmosphere of the den. A small smile flashed briefly across her face at the man's greeting; although, it was obvious enough that it was strained. As such, Bella didn't trust herself to reply and turned her face towards the fire, not that the Prince or Henry left room for her to get a word in edgewise anyhow. He was gone almost as suddenly as he arrived.

"Migraines?" The Prince's answer wasn't too far off currently as her headache could certainly pass for one. Some part of her hoped that Henry would return with wine, not in any hopes that it would help the headache, but it would certainly calm her nerves. Bella glanced sidelong at the door until Henry disappeared around the corner of its frame, then returned her stare finally to the Prince. He looked about as ragged as she felt, the way he slumped back into the grand armchair.

"You look like you could use a drink yourself." The words didn't sound as casual as Bella tried to make them, and she grimaced at the careful inflection that sounded more like she was talking a child down from a tantrum. Somehow she managed to close the distance between them without her body language betraying her. She unbuttoned the cuff of her sleeve, pushed the crisp fabric up her arm, and extended her arm towards him. It was clear enough that she didn't wish to beat around the bush, her smile more certain than her words had been. If he would rather fuss with extracting it, then she wouldn't say nay; there simply didn't seem to be a point in it at that moment.

"Please, go ahead, your Highness."
Last edited: