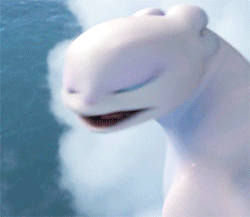 The Light Fury
Original poster
FOLKLORE MEMBER
Invitation Status
Posting Speed

Speed of Light
Multiple posts per day
1-3 posts per day
Writing Levels

Adept
Advanced
Adaptable
Preferred Character Gender

Female
Genres

Any. I have no favorites.
Journey Into the Woods With Us....
"I just want to know who I am and where I came from. Wouldn't you want to know?"
Name:
Rose Williamson
Age:
20
Parents:
Aurora(Briar Rose) and Phillip
Race:
Human
Pendent:
Because her pendant was in the shape of a rose, the couple that found her saw it and named her Rose, which was actually her real name in the first place.
Which Shadow Animal Came to You:
A small deer
Wish:
She wishes to find out who her real parents were.
Voice:
Theme Song:
Biography:
Rose was partially named after the name the fairies had given her mother. She was the last of them all to get kidnapped, leaving all the kingdoms in a tizzy. Hostis, like he had with all the other children, had left her abandoned in the forest of her kingdom and was found by a surprisingly kind couple. They took her in as their own, though they told her at a young age how they had found her. She grew up knowing this couple was not her parents and because of this, even though she loved the couple dearly, was always burning for the answer as to who her real parent were and what had happened to them. Rose grew up into a beautiful young lady, much like her mother, and her 'parents' got many offers to arrange her into marriages. But, because the young girl seemed so unwilling to marry, for the longest time, they refused all offers. Until she turned 18. When she turned 18 they sat her down and told her that they worried about her. She wouldn't be young forever and if she didn't get married soon and have a husband to take care of her, they worried no one would after they had passed. So, they explained to her that they had arranged for her to marry a higher class noble and would not hear any arguments about it. And she didn't say a word about it. She knew it wouldn't change anything. Words never did. But action would. And so, to avoid marrying a man she had never met, ran off, running away Into the Woods.
Other:
Growing up in a upper middle class home in the kingdom, Rose was raised to be reserved and quiet spoken, so sometimes it might seem like she just follows what anyone will tell her. She is also very gullible and doesn't have her eyes open to what the real world can be like. Needless to say, she probably has some waking up to do.
"It sucks, ya know? To have something wrong with you... To be a freak... To never fit in... To never belong..."
Name:
Conner Fenix
Age:
21
Species:
Human (with abilities like Elsa)
Child Of:
Elsa
Your Shadow Creature:
Moose
Wish:
To be normal and to not be a freak that everyone stares at differently.
Voice:
Theme Song:
Pendant:
Biography:
After Conner was dropped in the woods, it didn't take him long to come across a village in which he was soon stopped by an older man. This man had never been able to have kids of his own due to his wife dying at a young age and he never remarrying, but he decided to take in Conner as his own. They worked together selling plants that they grew themselves until the old man passed away. He left Conner everything, but Conner decided that now he had no one he would take off on his own and find out what had happened so long ago to his memory.
Other:
Conner's pendant helped him control his magic as best he can. His mother gave it to him when he was little and told him to always wear it and he's never taken it off.
Name:
Skye Mayson
Age:
19
Species:
Human
Child Of:
Snow White
Your Shadow Creature:
Bird
Wish:
To know her past and her parents.
Voice/Theme Song:
Pendant:
Biography:
After Skye was dropped into the woods she found a path into a small village where a young boy took interest in her. They played to themselves for awhile before he said he had to go home and she asked if she could go with him. He agreed and they went back to his house and his parents took her in. They were a very wealthy family and grew up happy. She worked in the gardens and learned to sew and play music for festivals. Once her and the boy turned seventeen he was entered into the army and a few months later a letter was delivered that he had passed alway in battle. She was distraught that she had lost her first friend and ran away into the woods where a birth brought her a black letter.
Other:
Growing up with enough money made Skye seem like she had everything she wanted, but she also grew up very sad and confused as to why and how she ended up where she was instead of where she was meant to me. She stays to herself, a sad look always on her face when she doesn't think anyone is looking, but tries to look happy while around others.
"Don't punish me for a crime I didn't commit. I'm not the same man my father was. I never will be. So don't put me on his level."
Name:
Hendrick Anderson
Age:
20
Parents:
Hans of the Southern Isles and a noble woman
Race:
Human
Pendant:
A sword charm that he keeps around his neck.
Which Shadow Animal Came to You:
A horse, one of whom he doesn't exactly get along with.
Wish:
To make people stop judging him based on where he came from and who is father was.
Voice:
Theme Song:
Biography:
Hendrick is the youngest of MANY cousins. With all his older cousins in the lead to be ruler of the Southern Isles, he realized rather soon that he had no chance of becoming king and has come to terms with that. He had heard, even as a child, of his own father's mistakes and the horrible things he did in attempt to become king. In hearing these things, he had decided he would never become like that and instead focused on learning as much as he could about politics and war so that he could possibly one day be at least an adviser to his cousin that would take the throne.
Yet, that didn't stop people from looking down on him. He is the only child of his parents and so everyone, including his own cousins, would often belittle him and make him feel as if he too were a criminal, even though he had done nothing wrong. Still, he keeps pushing on and trying his best to better himself in attempt to make others see that he truly is different from his father.
Currently, now that he is older, he is attempting to rekindle the relationship between the Southern Isles and Arendelle, in hopes of fixing what his father did and making things peaceful between the two countries once again.
Other:
Unlike his father, he does have a good heart. Sometimes he's easily mislead and can have a few slip ups or let his anger get the better of him. But for the most part he does mean well.
Last edited: