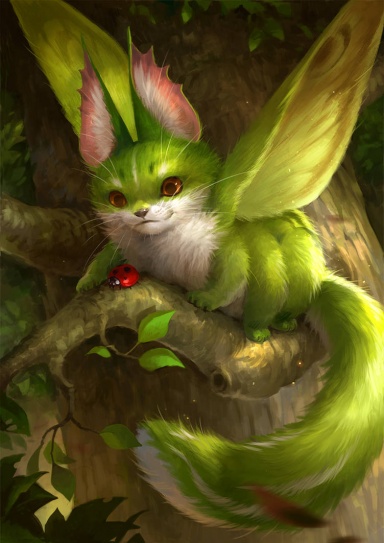 Follow the Strange Trails
Original poster
LURKER MEMBER
FOLKLORE MEMBER
Posting Speed

Slow As Molasses
Writing Levels

Beginner
Elementary
Intermediate
Adept
Advanced
Adaptable
Preferred Character Gender

Male
Female
Primarily Prefer Female
Genres

Fantasy, Supernatural, Horror
She stood in a rather cramped and dusty alleyway, holding on tightly to... something that was all bundled up on a blanket. It was twitching and first and then wriggling, forcing her to hold on tightly. Her eyes were red, hungry, vampiric. The city was the last place she wanted to be in. She had just left the forest behind, a lovely place with thick, dark trees, roots large and entangling that would trip normal wanderers. Unfortunately for her, those pursuing her weren't normal people. They were hunters, probably hoping to be paid if they presented her head to someone or other. It was hard to remember how many people she'd bitten and drunken from. Never draining though. Nayla was no murderer, after all.

Nayla heard something behind her; she looked back just in time to see a flashlight point in her direction. "There she is!" She recognized the voice of the red-headed huntress who had almost killed her a couple of times previously. Apparently, she still hadn't given up. Nayla would give anything to rip the huntress' throat to shreds, but now wasn't the time.

"Screw it all..." There was the sound of barking dog, increasing as they honed in on her location. "Sons of bitches really went all out."

"I shall take care of them."

"Huh, what?!" Nayla jerked her head forward so quickly she felt an ache in her neck. Standing before her was a tall blond man with light blue eyes, as handsome as could be. "Dad?!"

He gave her a small wink before leaning down and pressing a kiss against her black hair. "Hurry. Leave this path and continue down the road. You should find a way to leave this place."

"You're being kinda vague!" Nayla protested, but the tall man had already walked away in the direction of the noise and lights.

"Good luck, my dear."

She opened her mouth to say something but thought better of it, especially when she heard the first cry of terror. Screams filled the air, but she didn't look back, hurrying through the darkness, her red eyes showing her the path clearly. There was a certain relief in her as she continued forward; she could no longer hear any pursuers. However, she was annoyed. Why couldn't her father have simply told her where to go? And why wouldn't this thing stay still and just go to sleep?

By the time Nayla did stop, she found herself someplace she had never seen before in her life.There were many places the twenty-one-year-old vampire hadn't been, of course, but an aerodrome would probably be on the top of her list of places she had no reason to enter.

"Screw that," she muttered. Just because her father took care of the ones following her now didn't mean other's wouldn't come after her. She looked around at the airships. Yes, she could sneak in one and hide easily along with the little one. No one would find her... and if they did, it would probably be too late to get rid of her anyway.

Nayla took in a deep breath, let it out slowly, and the hurried forward, looking from ship to ship. Although she was moving fast, her movements were quieter than a whisper, so if anyone was there, they wouldn't hear her. Her eyes finally caught sight of an airship that with an unattended open door. A smile came to her lips.

Ready or not, here I come.​