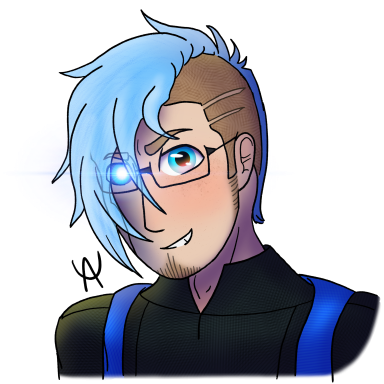 Traverser#824|The Ally|Autobot|Knight of Doom
Original poster
Roleplay Invitations

Group Roleplays, One on One Roleplays
Posting Speed

A Few Posts a Week, One Post a Week, Slow As Molasses
My Usual Online Time

my schedule is very flexible (probably more than it should be tbh) but my best times are generally 4pm-9pm M-F and 12pm-9pm weekends
Writing Levels

Intermediate, Adept, Adaptable
Genders You Prefer Playing

Male, Female, Androgynous, No Preferences
Playing Style- Passive or Aggressive

passive leanings at first, aggressive leanings once familiar
Favorite Genres

fantasy, sci-fi, superheroes, action, adventure, combat, science fantasy, supernatural, hurt/comfort, modern fantasy

IRBL Lore
Your one-stop shop for all the information you'll need to roleplay in the IRBL! Peruse this thread for game rules, appearance descriptions, and the various functions you'll encounter in the mini-world of the arena complex.
FAQ
Is my ultra-powerful OC allowed?
Yes, all OCs are allowed so long as they have adequate and realistic weaknesses. Keep in mind that "adequate and realistic" doesn't necessarily mean that everyone will have a way to defeat your character. Just make sure powers and limitations are well-balanced. If you're not sure if your character is balanced, feel free to ask me for help.​
Important Links
Sign-Ups/OOC
«Lore»
Character Index
IC
Discord
Last edited: