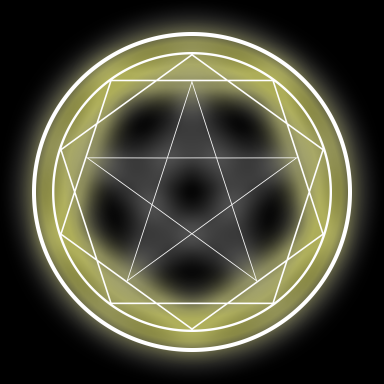 Creator and Bearer of Worlds
Original poster
Tell me, have you ever heard of the term

"Chuunibyou"

, or

"Eighth Grader Syndrome"

? For those not familiar with this Japanese term, you might understand better by hearing it's more common English synonym:

"Delusions of Grandeur"

. This is a sad affliction that typically affects young adolescents, its most drastic form making those who contract it believe they have special powers or are somehow connected to and surrounded by the occult. For those such patients, the period in which they retain these delusions later develops into an embarrassing period of shame that forever haunts their memories, despite how much fun they seem to have at the time. In most cases this behavior subsides by the beginning of one's first year in high school, but there are some cases where patients retain their status as chuunibyou patient for the remainder of their school days and sometimes longer.

​
[btn=moda|[URL="[URL="https://www.iwakuroleplay.com/threads/inside-identity-ooc.149314"]OPEN SIGNUPS Inside Identity (OOC)[/URL]"]OPEN SIGNUPS Inside Identity (OOC)[/URL]]
OOC
[/btn][btn=moda|[URL]
https://www.iwakuroleplay.com/threads/inside-identity-cs.149323/
[/URL]]
CS
[/btn]
_________________________________________________________________________________
About
​
This is an RP loosely based on the anime "Chuunibyou Demo Koi ga Shitai". I say loosely because it recycles similar themes and setting, but with all original characters. No canon characters will show up in this RP, and only characters approved in the CS thread for this RP should be posting in the IC. If someone is interested in joining they can post here in the OOC about their interest as well as infer as to where the plot is moving, and then fill out a CS, which should only be posted in the CS thread (both linked above). The rules for this RP are as follows:
[BCOLOR=#800000]First and foremost you need to adhere to the standard rules of RPing: no powerplaying or meta-gaming, but mild godmoding or auto-hitting is allowed as long as it's to the point of, say, occasionally having a perfect counter, flicking someone too close on the forehead, or sneaking up behind someone who is distracted and tickling them or the likes, but anything beyond is forbidden. That said, many acts of light auto-hitting like the tickling will still need to be discussed between players in the OOC for permission.[/BCOLOR]
[BCOLOR=#ffff00]

The next thing I can't stress enough is that characters don't necessarily need to get along, but players should still show respect to each other in the OOC and retain a positive environment here.

[/BCOLOR]
[BCOLOR=#000080]The IC will be conducted in an orderly manner with an episodic style where character posting order will be determined prior to each episode. Depending on how things turn out it may be possible that some posting orders will be reused, but that is to be determined. Players may also use a posting profile to spruce up their posts should they wish to use one.[/BCOLOR]
[BCOLOR=#ff0000]

Players are not aloud to post in the IC unless their character has been approved and it is that character's turn to post.

[/BCOLOR]

[BCOLOR=#ffcc99]Even though this is based on the Chuunibyou series, one does not need to have actually seen or read the series to join as long as they can match the setting, though it is nonetheless highly recommended as the series is great![/BCOLOR]

[BCOLOR=#333333]Like in the series there will be delusion battles on occasion. Make sure that all actions performed in the realm of fantasy during such events are justifiable within the constructs of the realm of reality.[/BCOLOR]
[BCOLOR=#008000]Despite this RP focusing around the concept of chuunibyou, it does not mean you can't have a character like Kumin or Isshiki from the anime: one who's either completely oblivious to chuunibyou or doesn't quite have it but is mildly interested in the idea.[/BCOLOR]

[BCOLOR=#999999]On the subject of characters: there will be a max cap of 2 per player to begin with. This being said, both characters do not need to be submitted or enter the fray at the beginning. In other words, you could go ahead and submit a CS for 2 different characters if you want, and have one enter in later on in the RP, and you could also submit just one in the beginning and then submit another one at a later date when inspiration strikes you. This goes without saying that you can also submit 2 characters and start RPing as both right from the get-go. If the latter is done then, when character posting order is chosen, you may have influence over which of your two characters you'd like to post as before the other, but they will still adhere to the randomly generated order and they can not switch places after the order has been set. One more thing to note is that although the initial character limit is 2 per person, if,later on down the road, anyone feels that they want to have another character they are free to submit a third as long as they can still keep up.[/BCOLOR]

[BCOLOR=#003366]

Bear in mind while you are creating your character that since this RP is anime-based all FCs need be in anime style and of decent quality; whether they are official anime/manga art, anime-style game art, or fan art/commission. Sources won't need to be cited, however, so no need to stress there.

[/BCOLOR]

[BCOLOR=#ff9900]Another point to note is that, similar to the original series, there will be a dedicated junior high school connected to the high school where most of the setting takes place, so the possibility for making a junior high character like Dekomori is open as long as they have relevance to the setting. Despite this, characters at the high school are not barred from having attended a different junior high school.[/BCOLOR]

[BCOLOR=#800080]Touching up from earlier on character limitations; family members and random NPCs can be used independent of your character limit, as long as they are not used as frequently as a PC would be; the occasional one liner from a random person or RPing as a character's family when around them at home or whatever is acceptable.[/BCOLOR]

[BCOLOR=#ff99cc]Oh, romance? Sure, there can be an element of romance to this RP between characters; just remember that if one or both parties are patients of chuunibyou it will be a long and bumpy road before they can officially be called an item as those suffering from the affliction typically aren't well versed in such deep, complex relationships and will frequently cause problems or misunderstandings. Granted some characters can already be in a relationship upon RP launch, as long as it is specified by both parties in the CS and at least briefly explained in their bio. if players would like to discuss various inner plots such as this among each other they may do so in the OOC.[/BCOLOR]

[BCOLOR=#ffffff]Lastly, this RP will be taking place in modern Japan (specifically: the Minato ward in Tokyo, a.k.a. Minato City), and as such it will be following typical Japanese customs. High school and junior high school each have only 3 years, and classes will begin in April; typically when cherry blossoms begin or are close to blooming. Also, there are no dedicated school buses to pick up students; they will commute to school by either train, public bus, and/or foot depending on the distance between their home and the school. Classes will take place Monday-Saturday, with Saturday being a half day. Also don't forget that all students have foot lockers at the entrance of the school where they switch between their indoor and outdoor shoes which are provided by the student's family. Lastly on the subject is that while there is a cafeteria within the school where students can buy lunches via purchasing vouchers at a machine and then bringing them to the service area, a large percentage of students typically tend to have packed lunches (bentou! XD) brought from home often consisting of leftovers or a small, balanced lunch prepared by family alongside white rice, so make sure to keep these factors in mind.[/BCOLOR]
This is the IC for this RP. AS the GM I take control of major NPCs, such as school staff, but minor ones like random students or family members of one's own approved characters are free game. For those who skipped over the rules due to familiarity you may want to review rules 1 and 3 as they have been touched up. As this is the header thread it will not contain much extra information other than current characters and posting order, which will also be listed at the starting point of each episode which will also be posted by me. Do note that the posting information at the episode starters will be episode specific, while the same information in this post will be up to date to the current episode. I will also include information on the various notable staff members within the school in this head post.
Teachers​
Senji Fukuyama




---Senji Fukuyama---

Age: 29
Class: Science, 1-A Homeroom
Club: Advises the Chemistry Club and Robotics Club
Personality: He's very strict and uptight, with a no-nonsense attitude towards schoolwork and students alike.
Trivia: Despite what most might think based on his personality, he's actually married.


Joey Smith




---Joey Smith---

Age: 28
Class: English, 2-B Homeroom
Club: Advises the Chuunibyou Club
Personality: He's a very warm and friendly person, and tends to be an enabler with concern to students having fun and "enjoying their youth".
Trivia: He can be very clumsy; both in body and in the spoken Japanese language (shown in his poor grammar and frequent loss of words), though he has little trouble reading and writing.


Aimi Tohsaka




---Aimi Tohsaka---

Age: 26
Class: Literature, 3-A Homeroom
Club: Advises the Literature Club
Personality: A very self-conscious person who wants her students to like her as well as excel in their studies, but isn't sure how she should communicate with them properly. She can get very embarrassed or angry easily depending on what you say to her.
Trivia: This is her first year running a homeroom. She is very self-conscious about being unmarried at the age of 26 (as per the belief in Japan about a woman's marrying age).


Hiroko Fumisaki




---Hiroko Fumisaki---

Age: 33
Class: Mathematics
Club: None
Personality: A very honest and caring person who strives to help anyone in need.
Trivia: She is happily married, and also highly values her relationships with her students.


Hinata Yuuki




---Hinata Yuuki---

Age: 23
Class: Physical Education
Club: Advises all sports and athletic clubs
Personality: Very energetic and happy-go-lucky, though not good with routine or strict regulations like dress code, aside from gym clothes. She can sometimes be a bit air-headed.
Trivia: Used to have chuunibyou, and despite denying still having it (as well as ever having it under usual circumstances) she nonetheless wears color changing contacts (which are also prescription contacts so she doesn't have to wear glasses) because of it. She also, on occasion, says something chuuni-like or will easily understand a chuuni point of view.


Aya Hirako




---Aya Hirako---

Age: 31
Class: Infirmiry
Club: None
Personality: She's a very mature, yet mischievous person.
Trivia: She seems to enjoy teasing students; male and female alike.

NPC Student(s)​
Hitomi Ikeda




---Hitomi Ikeda---

Age: 18
Class: 3-B
Club: Karate Club
Personality: Hitomi is normally a very high energy person with a deep interest in anything mysterious or strange. She fantasizes about being an amazing detective or sleuth, and is fairly skilled at staying well informed about the happenings around school and collecting gossip from other students, but despite all this her extreme lack of patience and the fact that she's also slightly airheaded at times makes it difficult for her to actually stake out information herself. All in all she's relatively sweet and kindhearted to most, but can also be fairly mischievous at times if you get on her bad side.
Trivia: She actually originally wanted to start a Mystery Club, but due to being unable to gather interested members the club flopped and she ended up joining the Karate Club since the school enforces that all students join a club and her parents wanted her to learn to protect herself. Surprisingly enough she is one of the few members who is able to keep up with the club president.

Current Posting Order​
GM NPCs
Nariko Hideyoshi/Kazami Ueda
Aria Sakai/Ryuu Harada (part 2)
Satori Adachi
Miyako Matsuoka
Meiko Tanaka/Satoshi Maruyama
Aito Fujimoto
Erin Soto
Last edited: