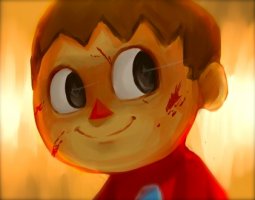 Hi-def
Original poster
LURKER MEMBER
FOLKLORE MEMBER
Preferred Character Gender

Male
Genres

Fantasy, Horror and Sci-fi. I'll try basically anything though. I also love strange and unusual RP genre concepts. Different is good!
Sunny Southern California. Home to rock stars, legendary surf and a wide variety of expressive individuals. Diversity is around every corner as well as people trying to either make it big or just make a statement. Either way, It's a prime spot for an up and coming Tattoo & Piercing shop.
This is exactly what Chad Cline thought when he purchased the small studio located just two blocks from the Hollywood strip. It wasn't much at first, but since he bought it he has fixed it up with hopes that it will become a trendy hot spot. It is equipped with Tattoo chairs, piercing stations and a small Vip lounge for ' high society' customers. He has a dream for it to become the best, and most notable, place to get inked or pierced in So-Cal, and as he waited for his new employees on Monday morning he finally saw his dream becoming a reality.
This RP will be about Working in a Tattoo & Piercing shop called "Inky Cells". I would play the Owner and operator. Other roles needed would be.
Piercers 3 max
Tattoo artists 3 max
Design Creators 2 max
Receptionist 1
Security 1
These are the roles I would like filled, but if more than 9 players join we can have more or whatever role as needed.
I have a good idea of what I want the shop to look like and a lot of other things, but I'll wait to post the Character sheet skeletons till people show interest. SO SHOW INTEREST!
Sign up, choose a role and we'll get started!