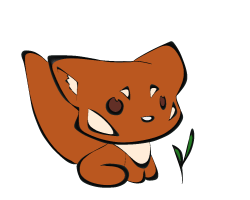 Edgesquire
Original poster
LURKER MEMBER
FOLKLORE MEMBER
Invitation Status

Looking for partners
Posting Speed

Multiple posts per day
One post per day
Multiple posts per week
1-3 posts per week
One post per week
Online Availability

I work 10 hours days 4 1/2 days of the week as a vet tech. Some days I come home and just fall straight to bed after a long day, but others I'll come on. I also compete in obedience competitions with my dog, so a lot of my time is spent training with him. The weekends and Mondays are my best days to be on.
Writing Levels

Intermediate
Adept
Advanced
Adaptable
Preferred Character Gender

Male
Female
Primarily Prefer Female
Genres

Modern, Slice of Life, Medieval, Romance, Action, Adventure, Animal fiction (not anthros or furries), a little bit of Fantasy
Unsuspected, Nora has finds herself joining an organization called "Advanced Cell Regeneration for Incurable Diseases" - A.C.R.I.D who plays with the people's hearts by promising to find a cure for various terminal diseases, even having 'proven' that some of their cures have worked by putting together fake test results that, otherwise, have been unproven to be false. Their real objective, however, is to gain more money and power, essentially, to create the biological weapons of a potentially deadly virus that has been designed by them that are dangerous beyond comprehension.
She joins as the managing PR. Her role and job for the company is to manage articles, get their publicity out there, as well as talk to interested patrons who wish to do their part with the helping of funding, unknowingly only helping the organization get closer to their goal, along with the other few unsuspecting employees.
With her customer service, essentially, she suddenly gets an email from a man in England interested in wanting to help out and even wanting one of the first batches of the medicine once the cure has been completed and tested to the fullest extent, but, surprisingly and maybe a little oddly, the two bond and form a connection over emails. That soon leads to Nora giving Benjamin her personal email where they continue to talk back and forth as Benjamin, an agent, tries to get as much information out of Nora as possible while trying to sound like a friendly person.
But soon a connection forms between the two, breaking the bounds of just speaking as Benjamin slowly begins to realize that Nora actually knows nothing and that she really is clueless with what is going on. But it isn't until a few months later that Nora soon finds herself being threatened randomly in various ways, something that prompts Benjamin to hop on a plane to see her, as well as to investigate his own self.
_______________
This was strange, Nora told herself as she settled down on her bed for the night and pulled her laptop off of her nightstand to set it in her lap. She opened the upper lip of the machine and turned it on, watching as the screen sprung to life with a bright light that caused her to clenched her eyes a bit until they adjusted to it. Perhaps she should have kept her bedroom lights on. Oh well.

She shrugged the matter off as she put in her password and waited for everything on her desktop screen to load and come to life. A picture of her and her parents showed at the wallpaper of when they went on a trip to Hawaii a few years ago--large smiles stretched across their lips as they held various glasses of alcohol in their hands, cheering as they cheesed for the camera and leaned against the wooden counter of the bar they had been sitting at. She remembered that day, remembered that whole trip actually. She just wished that they could take trips like that more often with one another, of where they could just lie back and enjoy each other's company and actually have a good time while baking under the hot sun.

Unfortunately, they weren't lucky enough to do that very often. Once was enough, or at least all they could afford at the time, and while her parents had been telling her to save for an upcoming vacation just as they were, Nora knew better than to get her hopes up that that was ever going to come to the light of day. They were all too busy lately, and with her new job, Nora didn't think that she would be able to get any days off for a while. They needed her help, which she loved, but with that came a lot of work. Being a PR was not easy, no matter what anyone said about it.

Nevertheless, Nora's mind was averted from her thoughts of the years ago vacation and her longing to go back as she moved the courser on the screen and hit the Google Chrome icon which brought her up to her home page. She clicked a few more times and opened up her Gmail account, her top teeth biting into her bottom lip as she took a breath, smiled to herself, and then hit 'compose' in order to compose message.

It was odd, yes, she thought to herself as she typed in the, now, familiar email address of a man who lived on the other side of the world. Originally they had only spoken through her work email because he wanted to know more information about what the company she worked for was planning on doing and how they were going about achieving their goals. She answered his questions diligently and smoothly, just as her boss had told her to do. "Never reveal too much information to anyone; wouldn't want anyone trying to get a hold of our secrets," she had been told her first day, to which she nodded her head and told them that she wouldn't do so. But now she found herself having given him her personal email, telling him that if he wanted to speak more that he was more than willing to contact her or that she would even contact him first.

Which, in that moment, was exactly what she was doing.

TO: Benjamin Rahl

Subject: Getting Back to You

Benjamin,

Greetings! Just as I said before in my last email from my work address, I would be giving you my personal email address and even sending you an email so that you know who it is and that it is actually me sending you an email. So, here I am, Nora Anderson.

You can continue to contact me through this if you would like unless is pertains to the company and the advancements of the development and studies going on with it, in which we will probably have to move this back into my work email just to be on the safer side. However, if there are any questions you have--questions that are not serious--you can constant me through here.

I hope all is well. Contact me as you wish!

- Nora Anderson
Last edited by a moderator: