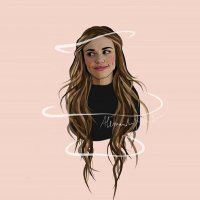 Edgeknight
Original poster
Roleplay Invitations

Group Roleplays, One on One Roleplays, Chat Roleplays, Private Convo Roleplays
Posting Speed

A Few Posts A Day, One Post a Day, A Few Posts a Week
My Usual Online Time

Whenever I'm not working. Work schedule depends on the week and season. More active at night.
Writing Levels

Intermediate
Genders You Prefer Playing

Male, Female, Primarily Prefer Female
Playing Style- Passive or Aggressive

I suppose I'm both Passive and Aggressive. It just depends on the roleplay.
Favorite Genres

Fantasy, Scifi, Modern, Magical, Romance, Supernatural, Fandom, Modern Fantasy, Dystopian, Some Anime's, Mature
Genre You DON'T Like

Horror, Furry, Yaoi

[fieldbox=Kyler Jones Hadley, #cc0014, solid]
It probably didn't take long for Kenna to reply to Kyler, but to him it felt like ages. And, what she did say only further confused him. Can't do what? Normally, he would happily lean into Kenna when she cupped his face, but Kyler remained still. He stared down at her with worry in his eyes, confused as to where all of this was coming from.
"

I love you too,

" Kyler replied when she said the same to him, his voice soft. He sounded just as confused as he felt, and for whatever reason he felt wounded by her words. Usually, those words brought a smile to his face. Usually, they lifted his spirits higher then he ever believed possible. Usually, they were the highlight of his day.
But, not this time.
Kenna only confused him more when she leaned in and kissed him. Instinctively, he kissed back, but ultimately his kiss was hallow. His eyes remained open, there was no passion and all he could think was, What is going on? Everything felt wrong, and he had no idea what caused the offset.
"

I'm sorry...I'm so sorry. You need someone stronger."
Kyler's head cocked to the side as he tried to comprehend what she was trying to say to him. Someone... Stronger? He stood there, staring at her silently for what felt like a decade. In reality, it was only a few seconds. Finally, his brain was able to make sense of the situation, and his heart gave a painful lurch.
"

Are you... breaking up with me?

" Kyler asked, sounding both surprised and broken. He was suddenly filled with emotions, all of them fighting to become dominant. Kyler slowly walked backwards away from Kenna, running his hands through his hair. An anxious tendency.
He then started to walk in a circle very rapidly, panic. His hand rubbed the back of his neck harshly, confusion. Tears began to form in his blue eyes, threatening to breach the surface and roll down his face. Sadness. Kyler turned to look at her again in disbelief, holding his breath for a moment.
Then, he quickly jerked away and punched a mat that had been rolled up and leaned against the wall. Anger. It seemed as if there was a winner. "That's total bullshit and you know it, Kenna," Kyler hollered, turning and stomping up to her again. His shaky hands hovered over her shoulders once more, and then his hands balled into fists and he pulled them away.
"You're too good for me," Kyler exclaimed, throwing his hands in the air and walking in another circle. His voice echoed throughout the training room, and he was sure anyone outside would hear him. But, he wasn't concerned about that at all. It was the last thing on his mind. Seething, Kyler slammed both of his fists on the opposite wall.
With heavy breaths, he looked over his shoulder at Kenna and stared at her for a moment. How could she tell him she loved him and then break his heart like that? It wasn't fair. It wasn't right. Why would she think I need someone stronger?
"

Who said that to you?

" he suddenly shouted without any explanation as to what he meant. He stepped away from the wall and pointed his finger to her. "Who? Because I swear to God I'll fucking snap their neck for telling you you're not good enough!"
[/fieldbox]
[fieldbox=Breanne Grace Herman, #8100d1, solid]
Breanne smiled down at the man beneath her, loving the feeling of him playing with her hair. His voice was soft, but because there was no other noise around then she heard him as clear as a bell. She wrinkled her nose as Maxon leaned up to kiss it.
"I love you so much that I forget what hating myself felt like."
The husky tone of Maxon's voice sent a shiver down Brea's spine. It wasn't often she got to hear him speak like that- Then again, it wasn't often that their conversations weren't war related. Brea bit her bottom lip gently, unsure of how to react to that. She hated hearing that Maxon hated himself, but it made her feel special to know that she helped him to see all of his good qualities. It showed that she was so much more to him than just someone who kept him from going on a murder spree.
The more Maxon spoke the wider Brea's smile seemed to get. She didn't know what provoked Maxon to suddenly shower her with compliments and lay his heart out for her, but she wasn't going to question it. For once, she felt like they were a normal couple. Totally in love, despite everything going on around them.
Brea kissed him back soulfully, and after a few moments she pulled away. Slowly, her eyes opened again as she met his gaze. Breanne then readjusted herself so she could lay her head on his chest, breath in his scent. How does he always smell so good? He was just perfect in every way. She could hear his heartbeat, which somehow made everything seem more peaceful.
"

I love you too,

" Brea said as she breathed out, sounding as if she was in a love struck daze. After a beat she added, "

And, I don't think it's ridiculous to dream about those things.

" Truthfully, Brea wished she could have dreams about them going on dates, instead of the nightmares that haunted her every night.
"

Maybe... that will be our reality someday,

" Brea continued. It suddenly occurred to her that she didn't really know what Maxon wanted in life. They had always been so caught up in the war and liberating Panem that they'd never gotten the opportunity to share what they pictured their lives like in a perfect world.
Does that make us a bad couple? Brea wondered, slightly worried. What if we don't want the same things? What if after the war is over we'll have nothing left in common and drift apart? Brea never wanted that to happen, but she did recognize it as a possibility. A very tragic one, at that.
"

Do you want kids?

" She asked suddenly. Almost immediately she realized he may take the question the wrong way, and so she very quickly added, "

I mean, not right now, obviously. But, someday?

" Was that something the legendary Maxon Odair dreamt about too? Did he want to have little rascals to walk to school and read bedtime stories to?
Absentmindedly, Brea traced circles on Maxon's chest. She hadn't been this at peace in... well, probably her whole life.
[/fieldbox]​
Last edited: