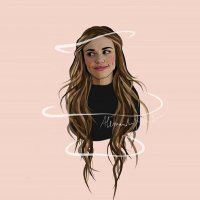 Edgeknight
Original poster
Roleplay Invitations

Group Roleplays, One on One Roleplays, Chat Roleplays, Private Convo Roleplays
Posting Speed

A Few Posts A Day, One Post a Day, A Few Posts a Week
My Usual Online Time

Whenever I'm not working. Work schedule depends on the week and season. More active at night.
Writing Levels

Intermediate
Genders You Prefer Playing

Male, Female, Primarily Prefer Female
Playing Style- Passive or Aggressive

I suppose I'm both Passive and Aggressive. It just depends on the roleplay.
Favorite Genres

Fantasy, Scifi, Modern, Magical, Romance, Supernatural, Fandom, Modern Fantasy, Dystopian, Some Anime's, Mature
Genre You DON'T Like

Horror, Furry, Yaoi

It took several minutes of cold water washing over Kyler's overheated body and him repeating, "
It was only a dream,
" for the young man o finally calm down. Once his body ceased it's trembling and he could breath evenly, Kyler turned off the water and exited. As usual, he reached for a towel and once it was secure around his lower half he returned to his room.
Cathy was still missing, but he wasn't surprised about this. If he knew his mom as well as he did, he was sure she was out talking to the 'locals' trying to learn their 'culture.' The thought almost made him laugh, and he could imagine how many odd glances she had already gotten this morning.
After he dressed himself in a dark grey t-shirt and some pants to match, Kyler laced up his combat boot and then sat back down on his bed. Just as he was growing used to his reoccurring nightmare it went and changed itself into something a thousand times worse.
Kenna can never know
, he decided, this time with finality. If he had been considering sharing his dream with her before, he definitely wasn't anymore.
Never.
Running his thick fingers through his hair, Kyler decided that sitting here moping wasn't going to do him any good. He rose to his feet, exiting his bedroom and heading down the dining hall. At the very least, he should get some water and bread in his system, because God only knows what Coin planned at throwing his way today. Not that he minded, as long as he was doing some good he would do anything she asked of him.
Several hours passed before Brea's alarm clock went off at 10. She woke up with a start as she always did, bolting up right and taking in a huge gasp of air. Her tiny fists held her sheets, grasping them so hard that her knuckles were white. In an instant she realized it was only her alarm, and her nerves calmed once more.
That is, until she felt
him
next to her.
Slowly, Brea turned her head towards Maxon, unsurprised that he was already awake. Her cheeks burned, and she offered him a sheepish smile. "
Uh, good morning,
" she whispered, her voice a little hoarse due to her dry throat. "
Sorry... that always happens.
" But, at least she hadn't reached out and hit him, right?
The alarm became increasingly annoying the longer it went off, so Breanne turned around and pressed the 'off' button gently. She then moved her brown hair out of her eyes, not even wanting to think about the mess it must be. She knew Maxon wouldn't comment on it, because he was too kind to her, but she still hoped it didn't bother him.
"
How did you sleep?
" She asked, laying back down on her back and gazing over at him. His own hair was matted down for the most part, except for one chunk that stuck straight up in the air.
Adorable.
​