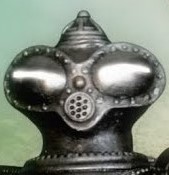 The Wizard
Original poster
LURKER MEMBER
FOLKLORE MEMBER
Invitation Status
Posting Speed

1-3 posts per week
Writing Levels

Intermediate
Adept
Advanced
Adaptable
Preferred Character Gender

Primarily Prefer Male
Genres

Fantasy, Sci fi, anything in which the world itelf is extremely interesting.
A young man found himself stumbling along a path. He walked slowly, extremely slowly. He managed to find his way along by listening to the wind whistling through the trees, so that he could avoid them. But for now, there was a ringing in his ears... a vile ringing that threatened at every moment to drown out all other noise, severing his only current way of knowing where he was going. He listened as well as he could to the whispering wind, dashing through the trees, it blew his longish black hair in front of his eyes... but he didn't bother to push it out of the way. He stopped for a moment, and clutched a wound right below his rib cage, on the right side of his body. It had stopped bleeding for now... and he was somewhat numb to pain, but it still
stung like hell.
He wouldn't know this for sure, but he's been told his blood was black. As well as his eyes. Also, his hair used to be dark brown.
Not to mention the red markings on his cheeks, and his faint fangs and claws, hidden by white gloves and a closed mouth.
He looked a little like this.

...He... was now jumping at every rustling noise that wasn't the trees, and some that were just the trees.
Either way, he pressed forward, not sure what he would encounter.
"I've really gotten into a mess now...
Something... was hunting him, he knew it... something always was... he just wished he knew when it would finally pounce.
Last edited: