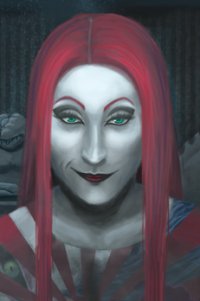 Edgeviscount
Original poster
FOLKLORE MEMBER
Invitation Status
Posting Speed

1-3 posts per day
One post per day
1-3 posts per week
Online Availability

Almost every day
Writing Levels

Elementary
Intermediate
Preferred Character Gender

Male
Primarily Prefer Male
Genres

Fantasy, medieval fantasy, vampires and other supernatural creatures, magical, yaoi, mature, romance, horror. I also have a thing for darker themes. More than everything I love varied roleplays, with comedy, drama, action and dark things all thrown in.
In a highschool, there are three kinds of people when starting a new school year. First there are the freshmen, anxious about every aspect of going to a new school. Then, there are the people who are kind of happy about going back to school. They get to see their friends, they get to go back to the clubs they like so much, or have the chance to see that teacher who sends their hearts racing every time he goes into the classroom.

Takumi was part of the third group: the depressed ones. Even if he was happy to see his friends again and to be able to go back to the art club, he didn't like to have to use a uniform, in the heat of summer classrooms got smelly, and he preferred to stay at home spending time on his hobbies, rather than studying.

His bag was hanging loosely from his shoulder as he walked slowly through the hallways. His gaze was fixated on the ground. Only when he got to the general area where the lockers were, he looked up. Then his mood turned around instantly. There he was. Honjoy Tsukai. Takumi's mother told him it was just infatuation, but Takumi had been crazy about the guy for years. Yet, he was too shy to come up to him out of nowhere and introduce himself, and their agendas hardly ever overlapped, so most of the time Takumi could see Tsukai, was from a hiding spot during his every day life.

He went to hid around a corner, to stare at Tsukai in peace. He doubted there would ever be anything between them, but at least he could be happy watching from afar. He looked a bit to his right, and was half euphoric and half terrified to find out their lockers were next to each other.

Being a trembling mess, he walked up to his own locker, and opened it to start organizing his stuff in there, pretending he didn't even know Tsukai, trying to not even get him inside his field of view.