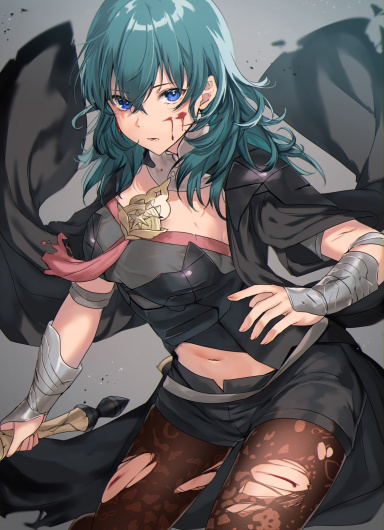 The Apex of the World
Original poster
FOLKLORE MEMBER
Posting Speed

Multiple posts per day
1-3 posts per day
Multiple posts per week
Slow As Molasses
Online Availability

Roughly 9:30 AM-2:30 AM (CST)
Writing Levels

Give-No-Fucks
Intermediate
Advanced
Adaptable
Preferred Character Gender

Male
Female
Genres

Fantasy, Sci-Fi, Alt History, Anything really. It honestly depends on how I'm feeling. I am always up for a good, solid Cyberpunk RP. I'm also up for Crossover RPs.
Neo-Tokyo:
Neo-Tokyo from the Ruins of old Tokyo.
Harbor Approach
Central Neo-Tokyo
Neo-Tokyo Corporate District.
A rebuilt section of Tokyo proper.
Satellite imagery of Central Neo-Tokyo, and surviving area.
Neo-Tokyo from Outer Neo-Tokyo
Setting
2040 Neo-Tokyo. A Mega metropolis built in the Ruins of Tokyo and surrounding cities. To some, Neo-Tokyo is fabulous and glamorous. To others, it's a cesspool. Filled with crime, pollution, and crowds. The Corporations run everything, giving the Illusion that the Emperor of Japan has power. Neo-Tokyo is filled with Nightclubs, bars, corporations, and genetically altered people. The rich live in glamour in penthouse suites, while the poor live in cramped apartments in bad districts. Recently, rioting against the Government has increased, leading to the creation of teams to put down the rioting. The United Nations controls these teams, known as the "Neo-Tokyo Defense Force" to control the people.
Dates Relevant to plot:
2019: Tokyo destroyed by a terrorist's nuclear weapon; World War III; Reconstruction begins.
2040: Present; Corporations now nearly omnipotent, considered unstoppable by government. United Nations dealing with random acts of terrorism
Story:
Science... One of humanity's most proud achievements. It has brought us almost everything our lives use. Virtual Reality, cellphones, military equipment, computers, medicine, you name it. In the right hands, Science can be productive, in the wrong ones, Science can cause mass chaos.
In the year 2019, a nuclear weapon's detonation caused mass hysteria, and caused a global nuclear war. Corporations saw the weaknesses of nations, and took over the nations. Japan came out stronger than ever, and built the biggest city known to man.
The weapon's detonation woke up powers in some people, and the government began to test these, and the United Nations was notified of these, and allowed the testing of these Psychics.
When Anti-government sentiment began springing up in Neo-Tokyo, the United Nations formed an organization to deal with the anti-government forces that have cropped up. These forces would come against Corporation forces as well, a force that had been trying
Meanwhile, using science, the Neo-Tokyo Corporations have drawn people from the Multiverse, and captured them. Using their power to give ultimate power to the Emperor of Japan. This closes off the minds of the people who crossed the bridge, and drains their power. The corporations give them new Identities and histories, and sends them out into the city to do what they will.
You are one of these people.
Welcome, to Neo-Tokyo.
Enjoy your stay.
Megacorporations:

(Most of these are made up, one is from Shadowrun.)
United Omnidyne-Cross Industries:


CEO: Dr Kim-Li-Chang
Industries: Biotech, Medicine, Cyberware
Country of Origin: South Korea
Shiawase:


CEO: Toshiro Shiawase
Industries: Computers, Envirotech, Atomic Energy
Country of Origin: Japanese Imperial State
Ekaterina:
CEO: Kellyn Ekaterina
Industries: Aerospace, Weapons development, The Internet.
Country of Origin: United States of America
Unitas Dynamics:


CEO: Annaliesia Adler
Industries: Automotive, Entertainment, Communications, phones, the Media.
Country of Origin: Germany
The United Nations:
CEO: Secretary-General Kenjiro Yamadera
Industries: N/A
Country of Origin: Various
Japanese imperial State:
CEO: Emperor Fujimara Togugata
Industries: N/A
COuntry of Origin: :/ really? Do I need to say this?
CS:
Original Name:

New Name:

Appearance: (Text description, please!)

System Identification Number: (Make one up. Seven numbers long and ending with a letter.)

Original Age:

New Age:

Job:

Skills:

Strengths:

Weaknesses:

Original Background:

New Background (Get Creative!):

Character Quirks: (optional)

Anything else I've forgotten:
Roles:

Survivor:
The standard Illusion Role. You were once just a normal person with a normal life, and then you were thrust into this chaos. You came from all walks of life, and all ranks of social standing, but now you're all in the same boat. Hunting the streets of Neo-Tokyo for the UN.
Psychic (Savior):
The Savior role. Your whole life, you've had a special ability. You knew you had it, but didn't know when you could use it. You were haunted by memories. Memories of either another life. Now, companies are after your unknown but powerful ability. The companies want you for this ability. You can free the memories of others who are also trapped in the Illusion.
Corporate Saboteur:
You live the Corporation. You do what the corporation tells you, and you follow their orders. Your orders were to keep their 'Memory Suppression Program' from becoming unraveled. You hunt the psychics to bring back to the corporation, and to keep the company running smoothly.
Jobs:
Biker Gang Member:
You're a member of one of Neo-Tokyo's many biker gangs led by teenagers. You're dirt poor, and spent a lot of money getting a fancy bike. You get involved frequently in Gang wars against other gangs, and you frequently get injured. The cops and military hate you, but hey, you're just having fun!
The two you're most likely to be a member of are the Capsules led by Shotaro Kaneda, or their rival The Clowns lead by Joker.
((If you choose this, please state if you are joining the Clowns or the Capsules.))
Corporation CEO:
Sure, you're not one of The Big Boys with a AAA class, Monopolizing Megacorporation at your fingertips, and governments within your grip, but you make enough money to be rich. You run a large corporation that does business multinationally. You have a board, and shareholders, and all of that. You can get access to any resources you want. You're living the good life. Sure, you could be crushed in business, but for now, everything's good!
((For this, just make up a Corporation. I'll put a limit on this group of three people for this job.))
Celebrity:
You may have started at the bottom of the pack, but now you're near the top! You may be an actor or actress, a pop star, or something else entirely. Corporations use you as a face, and perhaps some day, you might even get to own one. People know you, and they love you, and you love the money and fame that flows in from it.
Public Security Agent:
While you may not be a member of the technologically enhanced Public Security Section 9, you still have some enhanced abilities. You are strong and well trained to take on the protesters in Tokyo. You assist the United Nations in calming the rioters, and even perform various special operations to get rid of High-profile targets. You know how to get rid of someone, and do it. You also have various resources you can call on to assist you. You could also be a part of the special branch referred to as "Blade Runners" which is a special group formed to take out "Replicants", or Biological androids.
((With this, you can also put a subgroup. Public Security Section: *Insert Number that's not 9 here*))
Salaryman:
Also called a "Wageslave." You work your life for the corporation. You're just a faceless cog. You might have a family, and you live a fairly comfortable life. You're not rich, but you're not poor either. You're middle class.
Doctor/Scientist:
You work with medicines. Whether it's for the United Nations, a hospital, a corporation, or completely independent. You want to help whether by gaining money by testing things on people, or by good feelings by actually curing people, you wish to help. Or, you may be a scientist, running tests on people to see their reactions, or working with AIs, hacking, and finding out what is human.
I would like everybody to be a mix of all the jobs, for character interaction during the main RP.
Example CS:
((Thanks,
@Atomyk
for doing this!))
New Name
Makiko Haneyama
Appearance
Makiko is considered very attractive, adored by fan girls and boys alike. She often wears makeup to help keep this appearance. She has long, dark blue hair, with several hair clips and blue eyes.
Her casual attire consists of a white-and-blue schoolgirl uniform with a pink bow on the front, a plaid blue skirt and black socks that end at her thighs with brown, buckled shoes.
System Identification Number
1111037F
New Age
16
Job
Pop Idol
Skills
A masterful dancer and singer, recognized for her talents as a pop idol. Trained in proper etiquette, she is able to keep her cool in tough situations.
Strengths
A very savvy individual, capable of both great intuition and tenacity when the situation calls for it. She is willing to go to great lengths to secure her desires and to protect those she cares about, willing to pass the point where others might give up.
Weaknesses
She absolutely hates working with others, especially when it comes to her work as a pop idol. She tends to hide her feelings when she is under great pressure by putting on her public persona.
New Background
[spoili]Born to two living and loving parents, Makiko never had to experience a childhood filled with loneliness. Her family grew even bigger when a younger sister of hers, Ayaka, was born. Makiko wasn't inspired by other pop idols like her original self, but encouraged to foster her singing talents by her father and, later, her sister.
Makiko studied both vocals and dancing for the majority of her childhood, even going to a private school that focused in these areas. Though she was a cheerful and bubbly girl, competition was fiercely encouraged by her peers. Makiko made no friends during her time in school and eventually embraced the idea herself.
Liking Makiko, a talent agency picked her up straight out of school and helped promote her style and image. At fourteen, the girl was already becoming a hit. She was encouraged to participate in an idol group, but as a result of her time in school, Makiko intensely rejected the idea of working with others. She still prospered as a singer and eventually was signed on to be the Corporation's media icon at sixteen.[/spoili]
I FINALLY DID IT! Sorry about its length.​
1. All Iwaku Rules apply.
2. Due to this being a Murder Games Spin-off, please take all Out of Character discussion to Murder's
General Chat
and all roleplay discussion to that group's
RP Discussion
.
3. Please be respectful to me and my Co-GMs. We don't bite, hell, if you have any suggestions for anything, just let me know! I'll see what I can do! tghe Co-GMs are
@Kaykay
@Mighty Roman
and
@Verite
4. No god-modding or meta-gaming.
5. If you are a Savior or Saboteur, all discussion will be done in a Group PM I will set up between us all. It's a lot like the Traitor/Agent/whatever conversation in a regular Murder Game.
6. Yeah, sure, feel free to use an OC. I would just prefer that a regular fandom character outnumbers an OC. Also, due to the nature of the RP, I will only let everybody use one character.
7. Please post once a chapter and vote once a chapter. Not doing so will result in your character possibly being removed from the game. At the very least, PM me if anything comes up and I'll do my best to keep you around.
8. Reserves last for 60 hours. Why? We're all busy, and I can get extremely busy. That'll give you two and a half days to clear up your business, and send me a PM with you CS.
9. All CSes must be sent to me via a PM. This is to keep it secret from the others, the point of the Illusion game. I will then make an edited CS that's your new life, and give it to you. The PM will also be used for if a Savior chooses you to gain your memories back.
10. You will not retain our old powers in this. You are street level.
11. We will have 25 slots available for now. i may bump that up.
12. HAVE FUN!
@Atomyk
as
Makiko Haneyama
@DapperDogman
as
Tony Grayson
@Bomb
as
Ken Fan
@Kaykay
as
Karin Hida
@Gen. Gwazi Senpai as
Akio Price
@Mighty Roman
as
Miles Duchovsky
@Verite
as
Kana Hanazawa
@Lord of the Sith as
Jurikono
@Gummi Bunnies as
Bailey Dansford
@york
as
Hanako Musoka
@Jeremi
as
Joan Jaffa
@Mari
as
Meiko Seo
@TheSpringwoodSlasher as
Abra Jinzonegen
@CCC Kouhai
as
Katsuko Nishio
Reserves:
None right now!
14/25 Slots filled
And here is where you Sign-up, folks.
I'm too tired to make a CS for my character right now, so, uh...
Yeah.
Also, If you are in a PM with me already, feel free to send your CS to me via that.
Last edited by a moderator: