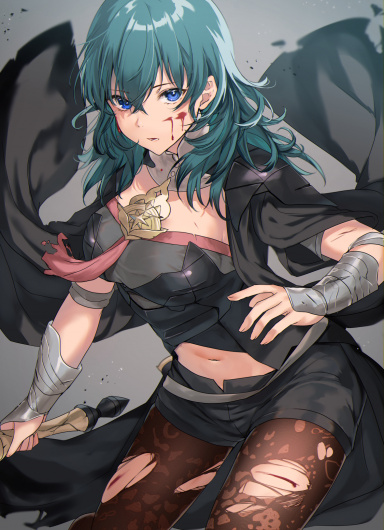 The Times They Are-a Changin'
Original poster
Posting Speed

Speed of Light
Multiple posts per day
1-3 posts per day
Slow As Molasses
Online Availability

Roughly 9:30 AM-2:30 AM (CST)
Writing Levels

Give-No-Fucks
Intermediate
Advanced
Adaptable
Preferred Character Gender

Male
Female
Genres

Fantasy, Sci-Fi, Alt History, Anything really. It honestly depends on how I'm feeling. I am always up for a good, solid Cyberpunk RP. I'm also up for Crossover RPs.

((Alright, sorry this is long. Just read the parts you are tagged in, and you should be fine.))

Prologue: Bright Lights, and loud fights

Tokyo, Japan, July 17, 2019
The figure stood at the train station. People moved around the figure, pushing each other, and clamoring. The figure held a briefcase in their hands. They stood quietly, and watched as the train approached. An announcement was made, and the figure knelt on the ground. The train pulled out of a small tunnel. The figure opened the briefcase. A mess of wires and other instruments fell out. The train's front pulled up to the edge of the station. The figure fumbled with several buttons. They twisted knobs and typed some things in. The train was almost at a stop, it screeched as it tried to break. The figure hurriedly closed the case, and twisted the numeric lock at the top. It slowly turned itself, counting down seconds. 60, 59, 58, etc. The train finally stopped and opened its doors. Another announcement was made, and the figure stepped on. They placed the briefcase in an inconspicuous location. 29, 28, 27, etc. the figure stepped back off the train, and walked into the crowd. The figure disappeared. 5,4,3,2,1. A nuclear detonation rocked the city, killing many. Three bombs in strategic places, and a large war began. No one knew who set the bombs, or why, but they were destructive.
Society bounced back.
The United Nations and several corporations saw potential in Japan, and decided to clear it of radiation, and make it a place of commerce. They built the shining City of Neo-Tokyo. It is now 2049, and Neo-Tokyo is a bustling, shining city.
Neo-Tokyo, 2049
The Headquarters of the Yuki-Yume Corporation:
Annaliesia sashayed her way out of Hanako's Stepfather's office. She was so carefree and elegant. She danced through the pristine hallways of the minor corporation. She danced through the hallways until she nearly ran into
Hanako and Katsuko.
"Hi, Hanako!" She said seriously. She didn't seem too happy to see the boy. "I was just talking to your stepdad. He doesn't seem too happy." She turned a bit playful, and she brushed her hand through her blonde hair. She was dressed fairly strangely, but that's just how she dressed to get the media's attention. That way she could manipulate them. She straightened a bow on your hair. "Do you think you could talk to him, Pretty please?" She begged, she clasped her hands. "I really need the company. You can still be on the board!" She ruffled the boy's hair. She looked at Katsuko. "And I'll keep you the face!" She giggled, and crossed her arms. "What will you say?"
@CCC Kouhai
@york
Neo-Tokyo, Harbor District
Yamagata entered the bar. He passed several people, and finally made his way to the back of it. Kaneda was standing over a jukebox.
Kaneda looked at him, and tapped some things into the jukebox.
He then exited the bar behind Yamagata, and looked at the gang. He shouted something at Tetsuo, who was on Kaneda's bike. He turned to the rest of the gang. "Let's beat the shit out of the Clowns!"He held up a tire iron. (The same one used to beat the shit out of Lord Ghirahim.)
A woman appeared behind him.
The Saber class servant from the Zelda Murder Game, being supported by Kaneda's girlfriend's psychic powers stood behind him, and raised her sword. "We, destined to die, Salute you!" She shouted, before dematerializing.
Kaneda nodded at Meiko, Ken, and Karin as he got onto his motorcycle.
@Kaykay
@Mari
@Bomb
Neo-Tokyo, The other side of town
A man with Make-up on his face sat on a chopper. "Let's go kick the asses of those Capsules!" He held up a baseball bat. "For far too long they've ruled the streets! Not tonight! We knock Kaneda from his throne!" He held up the baseball bat "CLOWNS! LET'S RIDE!" He revved up the motorcycle, and began riding towards the center of the city to take on the Capsules.
@Mighty Roman
@Gen. Godzi Senpai
Neo-Tokyo, Central.

Several Riot Control vehicles patrolled the streets. The rioters had been growing increasingly angrier, and we're soon targeting celebrities and other faces of the corporations. Makiko Haneyama was to hold a concert that night at a nightclub. Several rows of Police and United Nations troops had set up a perimeter around it, to control protestors.
The Riot troops were there as both a protective measure, and a show of force. They wore the body armor of the newly established Neo-Tokyo Defense Force. The lights were set up for the concert. A Security Guard saluted in front of Makiko "Ma'am, everything has been set up as per the corporation's instructions. We will do our best to keep you safe!"
@Atomyk
@Jeremi
@Anybody who wants to be at the Nightclub
Some Location in the Financial District
Motoko aimed her pistol at the man. He held a hostage, a young girl taken from a nearby restaurant. The man wasn't letting go. Several other teams waited outside.
Public Security Section 2 had been after this man for a while for a number of petty crimes. Several detectives stood outside wearing armor, including Kana Hanazawa. They stood outside the door ready for a chance to break in.
A SWAT team sat outside monitoring the conversation. The captain looked at their own genetically modified soldier Tony. He said "Move on my signal." He handed him a pistol.
And finally, Section 3 had sent another team. They wanted this man on several more charges. Namely kidnapping. The team was lead by Abra, a brilliant man. One of the soldiers placed a breach on the door, ready at any time.
@Verite
@TheSpringwoodSlasher
@DapperDogman
Neo-Tokyo corporate district
The boardroom overlooked a part of the city. A man in a suit sat at one end of the table, various men and women sat talking amongst themselves at the mahogany table. Finally, the man turned to Hayden. "Our sales have been declining. Especially in China. We have to do something about this, or we'll go bankrupt. Your frivolous spending is driving us into the pit!" He said. Little did he know, a member of the board had been embezzling. "You're going to ruin your company, as well as your father's legacy, and... We'll have to sell to Ekaterina." The man seemed both panicked and angry. "What are you going to do, Hayden?"
@C.T.
The Doctor checked the clock. He began zipping up a bag of research, and moved some Petri dishes to an incubator. He removed an arm. "How much do you think you can get for this?" He asked David. "And why haven't you disposed of it yet? We have another god damned inspection tomorrow. We need to act legitimate." The man picked up the arm, and carried it to the incinerator. "Do you need me to do it before I go? Or do you have plans for it?"
@BarrenThin
United Omnidyne-Cross Headquarters
Dr Kim made her way through the hallway, her high heels snapping authoritatively on the floor. She moved into an office, and shouted something in Korean at the terrified salaryman. He nodded, and began copying some papers. She slowly made her way to Bailey, and leaned on the desk. "I need this page analyzed. Shiawase has a new project, and I need your help in figuring it all out." The CEO began chewing gum. She brushed her lab coat off, and looked at Jurikono. "I need last week's sales reports sorted, please." She said authoritatively. "As soon as possible!"
@Cromartie Sarkissian
@Gummi Bunnies