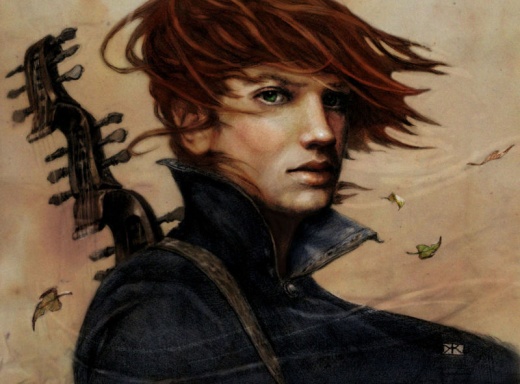 A Warrior in a Garden
Original poster
Roleplay Invitations

Not Taking RP Invites at this Time
Posting Speed

A Few Posts a Week, One Post a Week, Slow As Molasses
Writing Levels

Adept, Advanced, Prestige
Genders You Prefer Playing

Male, Female, Primarily Prefer Male
Playing Style- Passive or Aggressive

Both/Either
Favorite Genres

Fantasy, SciFi, Modern, Magical
"Fuck you!"

Captain Johnson's expression grew dark at the outburst, and he pressed an outstretched finger into the papers that littered his desk.

"Now." The captain's reply suddenly gaining an edge to match his stabbing gaze. Unmoveable and unyielding.

From the front side of the desk, Patrick stood resolutely, glowering. His jaw was set, and his face was red. Slowly he raised his hands to his left breast, to the Millennium City Police Department badge that was pinned there. Carefully he unclasped it before tossing it onto the captain's desk without so much as a second glance at the bronze shield he'd worn proudly for several years. Turning on his heel, the Irishman stomped out of the office and down the hall, out into the streets, and into oblivion.

A cold sweat drenched his brow as Patrick twitched awake, his stomach twisted in an angry knot. A plastic cup sat beside the chair in which he lounged, its bottom still ringed with the vestigages of his night cap. Damn nightmares. Whenever he thought they were gone, they rushed back, crushing him in the weight of his failure with the MCPD.

Snorting, he threw back the last bit of alcohol before passing out again, falling as still as the utilitarian apartment about him. It was dreary, frankly: age and a persistent infestation of some benign mold had left the walls showing only the barest remnants of paper that had once covered them; the ceiling above him showed dark water stains covering most of the area, so that the ceiling was more stain than wasn't; and the floor was a brittle wooden puzzle, its gray plank pieces splintered and warped. In the back corner, farthest away from the door, a careful observer might see a small section of wood that fit a bit too well, its edges a bit too worn. A rifle rested on it, its dull but carefully cleaned surface the only thing within the single room for which the sleeping man showed any care.

That, and a picture he kept carefully hidden beneath even the treasures secreted beneath the floorboard. A picture of what might have been a younger self, arm around the shoulders of a young woman bearing shock blue hair, and both beamed.



CloudyBlueDay