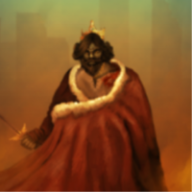 The Burger King
Original poster
FOLKLORE MEMBER
Genres

Fantasy, sci-fi, post apocalyptic, parody.
If you had to lose one sense and live without it, what would it be?

Taste,Smell,Touch,Sight or Hearing?

I gotta go with Smell, not all that essential compared to the others. Sure it'd suck not to be able to enjoy pleasant smells but heck of a lot better than giving up on taste, which would be my second choice.. Everything else would just be rather difficult to live without..

Can't see anything without sight and not being able to hear would be a big deal. Touch would be bad to lose as well although not as bad as the others.