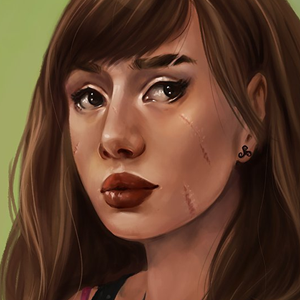 Raisin enthusiast.
Original poster
Sup!
I live for drawing characters it seems, so this seemed like a natural conclusion!
Here I'll be sharing art of mostly my OC's, but probably other funky stuff as well.
--------------------
Let's kick it off with the amorphous mass my art for one of my main OC's, Duncan Tharn, has become. There's a story somewhere in here, I swear.

This man has absolutely seen better days.

He essentially doesn't know what he is - not human that's for sure - and has become a researcher of the supernatural and occult to find out.

Dude's real fond of animals, too. Good for him he befriends a horse somewhere along the way.

Frankly this man is just an excuse for me to draw all kindsa environments and just yeet him into them for context.

I mean honestly. This one isn't done, though. Still has a lot I want to add. Like creepy beings lurking ahead, ready to pounce when he's too focused on what's chaisng them. >:D
And last but not least, a small compilation of the fuck ton of sketches I did for this bugger and his wild adventures.