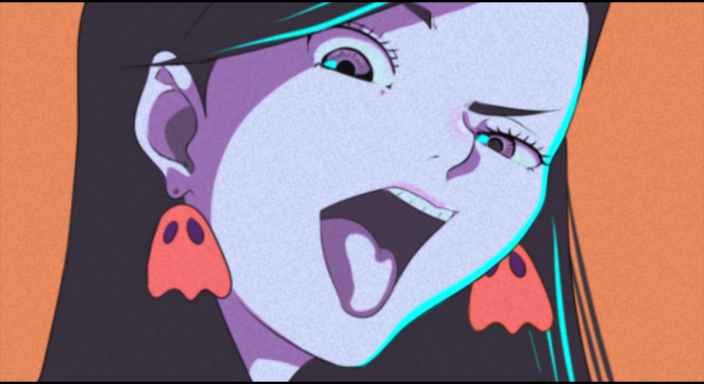 Of Lies and Stories
Original poster
Posting Speed

Multiple posts per week
1-3 posts per week
One post per week
Slow As Molasses
Online Availability

Sporadically, Though out the Day
Writing Levels

Give-No-Fucks
Adaptable
Preferred Character Gender

No Preferences
Genres

- Modern/Magical/High Fantasy
- Paranormal
- Romance-ish
- Supernatural
- Original
- Fandom
- Action
- Adventure
- Espionage
- Apocalyptic
- Alternative Reality
- Genre-Bent Reality
- Steampunk
- Cyberpunk
- Dieselpunk
- Magipunk
- Sci-fi
- Superhuman

1.0. Sky Trip
​
---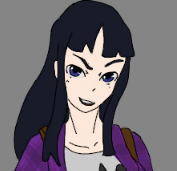 The seeing-away-of-the-casters went without a hitch, each house present in some form or another be it the Thane themself or a representative. Of course the Thane of House Dragonfly was there in person, her pale skin withered with age and yet she stood tall and proud on stage, hands neatly folded in front of her and silver hair tied back in the neatest bun Raina had ever seen. Her willowy form was obscured by heavy black robes despite it being late spring/early summer, but Thane Rowan didn't look phased by the heat. Behind her lurked Selene, Raina's older sister second to Céleste, and who some believed to be the Thane's bodyguard. The truth was shadier than that. It was always shadier when it came to a dark caster like Selene. Other than that, Raina stood alone in the crowd of classmates, family, and friends of the other casters, waiting impatiently for Rosewood headmaster's speech to conclude.
​
Now she sat curled up in her seat against the cold side of the bus, knees pressed against the mock back situated behind the driver seat. Instead of a driver, a cardboard box was placed behind the wheel where any electronics the students had on them were to be dropped when they disembarked. With that in mind, a white cord belonging to a pair of earbuds trickled down from the curtain of dark hair framing her face and disappeared under her open flannel while her thumbs worked over the buttons of a hand held. But despite her aloof demeanor, her eyebrows furrowed, her lips pulling further into a snarl until finally she yanked the buds out of her ears with a growl, "
This is driving me nuts
!" Hand held forgotten, she shifted and dug her knees into the soft leather, upper body pressed into the back of the seat as her hands gripped it to keep her steady. From her new vantage point she had within view almost all passengers. Dangling from an emergency hatch was Batter. "
Isn't anyone else bothered by the fact we're being dropped off at Acolytes' Mount? I know this is a challenge and all that, but Acolytes' Mount as the starting point
?" Few things bothered the dark caster. What were a few deaths if none of them were her's? But the legend surrounding the mountains were not to be taken lightly.

Acolytes' Mount had gotten its name when a rouge group of young Casters still in training ventured into the the jagged teeth of stone to summon some kind of demon from the Nether. The ritual succeeded, but when it came to the binding, something went horribly wrong. A search party was dispatched, though all there was to find were scolded remnants of bones and the vague impression of a magic circle. What had brought the acolytes to stoop to such extremes remained a mystery. Ask the girls of Rosewood Academy and they'd say it was just a bunch of boys seeking help to prove their superiority. Ask the boys of Evergreen Institute, and they'd claim it was just a bunch of girls trying to one up them. Whichever was the case, the fact remained something still lurked in that rocky tomb proved by unexplained deaths and disappearances that accumulated over the centuries.

She huffed, stepping out into the isle to pace toward the front window of the bus. A squawk sounded from behind her as Batter dropped from the emergency hatch and glided toward his irritable Caster. He landed weightless against her back, little claws digging into her flannel before a tiny head popped up above her shoulder. Raina mindlessly stroked her finger between her familiar's large ears but her gaze was on the blue abyss expanding around them. That was another thing that irked her: flying in a big metal contraption instead of on Batter. It was one thing to at least have some control over the direction, but it was a completely different story to feel the floor beneath your feet vibrate gently as you're hurled through clouds.

Trent's lips were pressed in a thin line as he struggled to conetration on crushing up a herb, which may have been more difficult to do if the bus was driving on a road and not soaring throgh a vast sea of blue. He had meant to do it before the Caster's Challenge Ceremony but when he woke up that morning he realized he forgot to pack half of his gear and hand to quickly make up for it, and then there was that breakfast-feast the Evergreen Headmaster had hosted, followed by the actual ceremony where his friends and family were waiting to ambush him. If the Challenge wasn't enough, graduation was planned after the competitors' scheduled arrival, and they felt the need to make up for it since he'd be spending the last four weeks of the semester out in the wilds. It sure beat spending in classes, that was for sure.
When the herb was successfully grounded up, he slipped it into one of his glass vials, careful not to make a mess of it, and corked it for later. It wasn't wise to brew a potion while contained with several others in case of an explosion. "
So how are you guys holding up
?" he question with a lopsided grin. "
Finally excited to be out in the cold cruel world
?" Up until he was accepted into Evergreen Institute at the age of fourteen he had lived on the farm with his parents and two younger siblings, and living out in the country meant little protection from the city. Most city kids though, rarely ventured out passed the walls unless it was in a controlled environment like fieldtrips. Not that travel was discouraged, but the lands seperating cities from towns and villages tended to be hostile territory or privately owned by elven folk and whatever else had enough intellect to say "my land". Big schools like Evergreen Institute and Rosewood Academy also tended to keep their students within their walls for the sake of "higher education" within a safe environment. Though safe was more tailored toward the general public then the actual students.
Last edited: