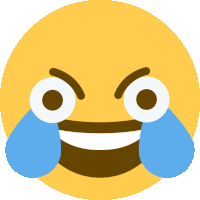 The Phoenix
DONATING MEMBER
Roleplay Invitations

Not Taking RP Invites at this Time
Posting Speed

Several Posts a Day, A Few Posts A Day, One Post a Day, A Few Posts a Week, One Post a Week
My Usual Online Time

My times are pretty erratic, but it's only really rare to see me PST 3-11am. I'm on most of the time.
Writing Levels

Intermediate, Adept, Advanced, Adaptable
Genders You Prefer Playing

Male, Female
Playing Style- Passive or Aggressive

Fine doing both! Sometimes I end up aggressive, if no one else is contributing to plot, or if there's one person I feel like is taking over, but if everyone's contributing equally to the pool of ideas, I just let them go ahead and do it.
Favorite Genres

Fantasy, Slice-of-Life, Modern.
Genre You DON'T Like

Horror, Psychedelic, Gory (gore I can handle as long as it's not gore for gore's sake).
Six years old was young to be witness to a crime. Apparently too young for anyone to listen when you told them that your dad had been killed protecting you from a man who hadn't had a head. His eyes had been set into his chest, and he'd been looking at them through a cloak, which she thought was rather inconvenient for him, which was why she'd remembered it so clearly, but not a soul believed her. Standing at his funeral, not knowing what was about to happen next, Bellanca shivered and looked around her at the small gathering who had made it. Even as small as she was, a heavy lump of guilt was stuck in her throat, knowing that it was somehow her fault that there were only six people there. The reason they'd had to move over and over again, the reason nobody liked them, and the reason he was dead, all of it was because there was something wrong with her.

A great fat tear rolled down her cheek and she hiccupped slightly, scrubbing her face with her free hand. She tried to pull her other hand free of the grip of the social worker who was going to decide where she was going to live next, but they were holding on to her as if afraid she was planning a dastardly escape. The little girl screwed up her face and took a long sniff, and that was when she noticed the other girl.

Leaning against a tree several graves away was an older girl with jet black hair and the most striking blue eyes. She wouldn't have paid the girl much attention, but the other child's plump pink lips were pursed tightly, her freaky blue eyes spearing Bellanca with what was most definitely an intense scowl. She didn't know what she'd done to deserve so much animosity from someone she knew she'd never met before, but it startled her into abruptly stopping her tears, peering around to make sure the girl wasn't staring at anyone else.

When she looked back to the tree, however, the girl was gone. The girl was just another in a long series of strange people who had plagued her her whole life, so Bellanca tried to cast her from her mind when she was whisked away from the funeral by the social worker, kicking her feet in the car as she focused on her memories of her father, holding on to them like a lifeline. Damen had been a kind man, at least to her. With his big stature, long dark hair pulled back into a thin ponytail, and the chiseled set of his jaws, he cut a menacing figure, but he'd always stoutly defended her when the other kids had picked on her for being stupid, and he'd had this sudden mischievous grin that would burst out on occasion, lighting his features up in a way that would make all the bad things go away.

She gave another loud hiccup and the social worker looked back at her for just a moment, looking rather upset to Bellanca, though she wasn't sure why. "Bell-" the social worker started.

Bellanca jerked upwards, eyes wide, and screamed, "Look out!" It was too late. At the exact moment the social worker turned back to the front, the car slammed into a huge man… the man had one eye. They hadn't been going very fast, but they'd certainly been going fast enough to at least mildly injure someone they hit. Except, apparently, for this one-eyed dude, who was still standing perfectly fine, the car having a hard dent in it. Bellanca reached a shaky hand out towards the social worker, but the airbags had exploded into action, and the woman had been knocked unconscious.

The one-eyed man walked over to Bellanca's side door, and the six year old hastily unbuckled herself, scrambling backwards in her seat. He ripped the door off its hinges with a growl and reached for her, arm feeling impossibly long, and not seeming to care that she had made her way to the other end of the car. Seeing nothing else to do, Bellanca opened her mouth and shrieked with all her might. It didn't seem to faze the cyclops, who just laughed.

The little girl fumbled with the door handle behind her, but had the sinking feeling that she was well and truly toast. "Oh no you don't." A sharp girl's voice said, as if she had heard the thought.

There was a resounding THWACK and then a ripping sound, and the cyclops bellowed and burst into yellow dust. Bellanca stared open-mouthed at her rescuer: it was the girl, swinging a shining bronze bat in her hand comfortably. The girl was dressed in a little leather jacket and had three piercings in her right ear, a barbell in her left, but despite these little-gangster embellishments, her style came off as cool, rather than threatening or goth. She couldn't have been more than ten years old, but most anyone could see that she was going to grow up to be drop-dead gorgeous. The bat in her right hand had several thick, long spikes popping out towards the tip, and as Bellanca watched with eyes round as dinner plates, those spikes shrank back into the surface of the bat.

"Mom was right." The girl said in something that was most definitely not Greek, though somehow Bellanca understood it anyways. "You need help."

"W-what?" Bellanca asked in her native language, but the girl just stared at her blankly.

"Try French." She said again, in the unfamiliar tongue. "Or no, I'll have to teach you how to use it. Now hurry up, we've got to go."

"But-" The little brunette protested, as the black-haired girl crawled in and physically hauled her out of the car, dragging her down the street to where a motorcycle that was definitely too big for them was sitting. With very little ceremony, she was plunked down into the back seat, a helmet slapped roughly on her head and cinched tight. "Wait!" She tried again, and this time it came out in French. "Who are you?"

The girl didn't seem surprised by the sudden switch to her own native tongue, grinning back at her instead. "I'm Vedette, and I'm your sister. You're a daughter of Aphrodite, just like me." With a surprising amount of ease, she kicked the vehicle into gear, swiping the kickstand up with her gleaming metal bat, then rode like a Fury out of Hades down the street, leaving Bellanca struggling to find anything to say at all.
1