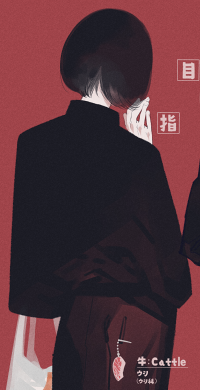 この世は でっかい宝島
Original poster
I've felt pretty low for the past several months now. I feel disgusting and that I drag people down. As a teenager I suspect my fabulous and appreciative hormones are having a ball inside of my body right now or my uterus has stabbed itself so many times that my mind has just warped into this negative mess but there's no way this sort of shitty feeling would last this long, right?

Honestly, it might be stress. A lot has built up, but I don't even feel it because every day I spend it's mostly just procrastinating. But that's just it. I just do not have the motivation or the heart to do anything. All I do is lay on my bed with a laptop and do nothing productive, with homework once in a while. In the mornings I seem fine, I'm distracted by school and surrounded by friends that make me think of other pointless things but once I get home I'm moody and grumpy and I hate myself.

My shitty view on myself has never lasted this long, it's somehow much easier to cry now and I'm just a mess. I usually do talk to somebody about my problems and how I feel but the more I do the more I feel like I'm just an annoyance or a burden, like a fly bothering someone over and over. I've told her this as well but even with her reassurance there's always that one part of me who doesn't believe her because I'm terribly scared of her leaving me. I've latched onto her and I get upset if I don't get a response or reply or whatever my fucked up mind sees when it twists the situation and it makes me feel like some possessive jealous significant other who is just too clingy. I set unrealistic expectations that I know we both will never meet because it's just... well, unrealistic. You can't dedicate 24/7 attention to someone and I understand that but I'm just so fucking needy and it feels so gross.

Our roleplay together I have enjoyed for so many months and it's help me before whenever I feel so down. But now I'm stuck in between the line of 'I want to continue' and 'I fucking cbs' and it's like I'm betraying myself because I've put so much effort and love and care to this world we've both created and I love everything about it but my views of my own writing style and how I portray my own characters has skewered negatively and I feel like I will never be able to write like I used to.

I was jolly and happy and I don't know what happened and I'm scared.

I don't even know why I feel like this.

I'm so sorry.