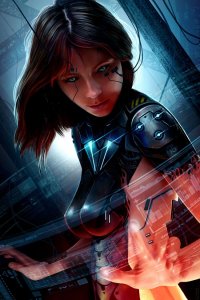 The Murrstress
Original poster
Roleplay Invitations

One on One Roleplays
Posting Speed

Several Posts a Day, A Few Posts A Day
Writing Levels

Adept, Advanced, Prestige, Douche, Adaptable
Genders You Prefer Playing

No Preferences
Playing Style- Passive or Aggressive

I'm fine with doing both, but it depends on the situation and how comfortable I am with the RP, plot, or subject matter of the RP.
Favorite Genres

Scifi, Fantasy, Modern, Magical, Horror, Noir, apocalyptic, Grimdark, yaoi, yuri, anything really.
Genre You DON'T Like

Uhhh..... That's hard.

Where would we be without our staff? Try to think of Iwaku without Diana, or Asmo. Try to imagine a thread without Torsty or Orochi. Try to think of insanity without Paorou, or RPs without Palonis and Jack Shade.

What about bubbly personalities without Sakura or cat girls without Kitti? Or Iwaku without Piro and Chaos? Try to imagine a world without Coffee.

It's impossible. Therefore, all you have to do, is visit your helpful staffies' profile pages and just give them at least a small word of thanks! It takes a lot to keep this place running, and they're doing a great job!