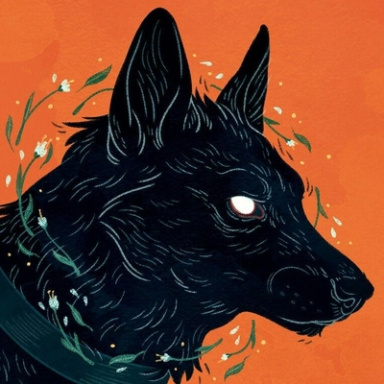 Moonbound
Original poster
​
In 2011, Japan was hit with a devastating 9.0 magnitude earthquake that would later be called the
Great East Japan Earthquake
. Not only did the earthquake cause a lot of destruction, but it also caused a massive tsunami that flooded more than 200 square meters of coastal land. The natural disasters killed about twenty thousand people, and roughly fifty thousand people were forced to evacuate their homes. The travesty left the nation weak, the land scarred, and the peoples' morale and pride crippled.
Unfortunately, Japan did not have enough time to recuperate from the disaster. The United States government had had interests in invading Japan in the midst of mounting tensions between the two world powers. In the aftermath of the Great East Japan Earthquake, America decided to attack Japan in its crippled state. The "war" between Japan and America lasted under a year, with America being the victor.

It is now 2019. America has maintained its presence in Japan for almost a decade. The nation suffers in its ever-crippled state and under the pressure of its enemy, but for now it is at peace. People shuffle to and from work, students struggle their way through school, and everyone merely persists through their daily lives. This RP's story begins in Nashiro, Japan. Our cast consists of students from Hyakusawa Academy as they currently try to get through the school year in one piece. Of course, this is easier said than done, for one mysterious incident will occur and unite them together, and soon they will see that not all is what it seems.
​
This roleplay will take place in the fictional prefecture of
Nashiro
. Our characters will be students at
Hyakusawa Academy
.
​
Star
Priestess
Devil
Hermit
Emperor
Sun
Empress
Judgement
Moon
Lovers
Chariot
​
1) Post on the IC at least once a week and be active in the Discord overall. Plotting, bantering, and everything else is super fun to me!
2) DO NOT GHOST/DROP OUT/DISAPPEAR for random lengths of time without notifying the group.

3) I am currently looking for three more people at MAX, as we already have a cast of four. This will put our group at a number of seven. Our male-to-female ratio is currently 3-1, so please consider this when planning out a character.

4) I usually accept people who create the best character sheets/ideas and are the most active; this is not a first-come-first-serve RP and I will not be accepting everyone who declares interest. That being said, I'd appreciate it if you could make your sheets look pretty-- add some color and all~

5) I'd prefer friendly players who are nice to not only myself but everyone in the group. I am also looking for players who are 18 years and older.

6) This will not be a stat driven RP. I would also prefer it if people kept their Personas secret from one another. It adds to the suspense. That being said, there are two parts to the sheet. When you are done, please do not post your Metaverse/Persona section (the second half of the sheet). PM that to me.

7) I prefer to play with people who have NOT RPed with me before. This does not include the people who I have invited.

8) This roleplay will be mostly character driven. That being said, take your time in crafting out your characters. I will only be accepting the people who have taken the time and care to make their characters and ideas.
​
"Character Quote Here"
​
[Full Name]
First and last name here in rōmaji.​
[Alias]
Any nicknames separate from their Metaverse codename.​
[Grade]
First, second, or third year students.​
[Arcana]
One among the original tarot cards excluding the Fool and the World.​
[Date of Birth]
Their date of birth.​
[Age]
Their current age; between 15 and 18 years old.​
[Appearance Information]
Their appearance details (height, weight, hair and eye color, notable features, style of clothing, etc); optional.​
[Personality]
Brief overview of their personality.​
[Personal Background]
Brief overview of their personal background.​
---
​
[Persona Name]
The name of the Persona; should be a reference to a historical figure, fictional character, etc.​
[Persona User]
The codename of the User.​
[Melee Weapon]
The melee weapon of the User.​
[Ranged Weapon]
The ranged weapon of the User.​
[Persona Appearance Details]
Appearance details of the Persona, including the User's mask.​
[Persona History]
Brief overview of the Persona's origins.​
[Persona Skills]
[Persona Strength]
What the Persona is strong against. Pick one.​
[Persona Weakness]
What the Persona is weak against. Pick one.​
Last edited: