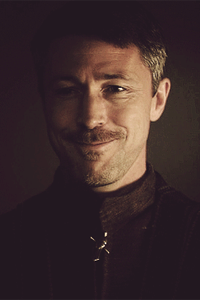 A thought often makes us hotter than a fire.
DONATING MEMBER
Roleplay Invitations

Not Taking RP Invites at this Time
Posting Speed

One Post a Week, Slow As Molasses
Writing Levels

Adept, Advanced, Prestige, Douche, Adaptable
Genders You Prefer Playing

Male, Female
Playing Style- Passive or Aggressive

Usually aggressive, but can switch to passive if it makes sense for the character/scene.
Favorite Genres

Fantasy is my #1; I will give almost anything a chance if it has strong fantasy elements. Post apocalyptic, superhero, alternate history, science fantasy, some supernatural, romance, and a few fandoms (especially Game of Thrones) are also likely to catch my eye.
Genre You DON'T Like

Horror, western, pure slice of life.
Hello Iwaku people. Yep, that thread title and the notice message are both for real.

I'm stepping down from being an admin, effective immediately. I might still have the fancy purple name up until whenever Diana gets around to pulling my permissions, but as far as actually doing admin things goes post this thread and the accompanying notice will be my final acts. Some of you reading this are probably dismayed, some of you are probably thrilled (it's cool, I know I rub some people the wrong way, I don't mind the hate), but most of you are likely confused. I'll explain a bit, but don't expect a full spilling of all the details, because that isn't how I roll.

The shortest version of it is that I've come to the conclusion that I can no longer be a neutral and impartial party in some of the decision making that needs to be done as an admin. I'm not one for sharing much about personal issues, so the explanation for why that's the case is going to be pretty vague and probably unsatisfying. Some shit has happened that has caused me to change some of my opinions on matters related to admin work, and me being a stubborn ass means this is very likely a permanent change. Since it cropped up, it has caused me to act with bias when it comes to some admin things, and that's the opposite of what anyone wants from an admin. It has thus far not caused any real damage to Iwaku, but I'm very certain that it would do so if I stuck around in a position of authority, so I'm just going to remove myself from the situation before that happens.

I've grown to love Iwaku in my time here, and I'm not leaving the site, just the whole staff/admin side of things. That love for the site is exactly why I am willingly relinquishing any power over it. I care more about the site not being torn apart by those who are meant to care for it than I do about having any status or authority or whatever, so I'm tossing power away for the good of the site. Kitti and Astaroth are still around and they're going to take care of administration from now on, and there are no plans to replace me because they should be able to handle the work without much issue. We already talked this over a while ago with Diana, and I waited until now to make the public announcement mainly for the sake of sticking around to help get things settled after the recent site updates. Don't worry about things exploding because Iwaku is short an admin, they're capable of pickup up the slack and our staff members are great, it'll be fine.

I think that covers everything that needed to be covered. The sparse details about my departure are all you're gonna get, so expect probing questions to be met with silence or snark. Any questions about staff and site running stuff moving forward should be directed to Kitti or Astaroth (though you can expect everything to continue as normal as far as the average site user is concerned).

Feel free to use this thread to freak out, express your sorrow, or cheer and burn effigies in my image (at your own risk because site rules and shit). 8D