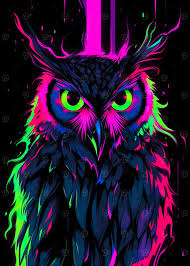 Divine Space Witch Ò◇Ó
Original poster
ADMINISTRATOR
MYTHICAL MEMBER
I am in the market to try out some new PARTNERS! :D
If you have NEVER played in a 1x1 roleplay with me before I want YOU!
So the rest of you shoo. SHOOOO! I will do a roleplay with you other peeps another time!
THINGS TO KNOW:
- I only play girls!
- I really really REALLY like romantic subplots!
- Hot love only with guys. Sorry yuri ladies. D:
- I don't mind smut, I'm just not great at it because I giggle too much. You've been warned. XD
- I have no problem playing with roleplay newbies or people with terrible writing skills! As long as I can READ it, we're good!
- My posts will range from 1 paragraph to several. I tend to reflect the posting style of my partner!
- Sometimes I get really busy and it takes me forever to post. ;__; Please have patience with me.
THIS HERE
is my plot ideas and character wishlist! There's a lot of them! LOT. If you happen to discover my roleplay blog and start snooping through my characters and plots, I am cool with playing most of those too. >:3 Pick what looks interesting!
I am also cool with any ideas YOU might have. Lay it on me and I'll let you know if it's something I like. (You can look in my profile at my Roleplay Resume to see what sort of genre and things I am in to!)
I'm really fond of love/hate and conflicted relationships, drama, and lots of action. XD
I also don't mind playing the same plot/character with multiple people. It always turns out different and I have a lot of fun seeing the different ways a story can go.
SOOOOO, IF YOU WANNA PLAY WITH DIANA, POST HERE WITH YOUR PLOT/CHARACTER OF CHOICE OR SEND ME A PM TO CHAT DETAILS!