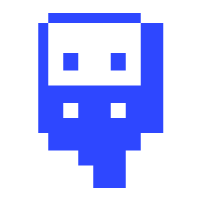 Edgenoble
Original poster
LURKER MEMBER
FOLKLORE MEMBER
Posting Speed

1-3 posts per week
Writing Levels

Intermediate
Adept
Advanced
Preferred Character Gender

Male
Female
Genres

Adventure, mystery, fandom, superpower
Bullets fired, wire sliced, and blood gushed. Recette only just managed to avoid getting overwhelmed, but her pistol was empty. She didn't discover this with the flailing, desperate clicks of an empty chamber: she knew. Four shots on the bus, eight here. The whole magazine was expended. However, her spares were in her briefcase.

Ducking behind the body, she pulled her briefcase in front of her, opening it, before hastily ejecting the magazine out of the butt of her pistol and replacing it. Loading the chamber, she stopped as she realized it was one of the only sounds remaining.

While her ears were ringing from the havoc, Kyoko's sharpwire whipped one last time, and no more rifles sounded out. All of those bandits, perhaps more than two dozen, either lay on the ground cradling bullet wounds, in tears of anguish, or in pieces. Perhaps the only exception was the man who'd they had called 'Mr. Lying', whom Recette allowed to fall on the ground, the light gone from his eyes, his hand still clutched around a silver watch bundled around a wallet.

Relocking her briefcase, Recette stood, her legs shaky as she made for the exit, her suit damp in several spots with blood, not a drop of it hers. With a groan, she said, "Let's get going, Kyoko..."