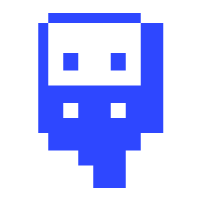 Edgenoble
Original poster
LURKER MEMBER
FOLKLORE MEMBER
Posting Speed

1-3 posts per week
Writing Levels

Intermediate
Adept
Advanced
Preferred Character Gender

Male
Female
Genres

Adventure, mystery, fandom, superpower
As Kyoko dropped down, Recette pouted, wishing Kyoko would get her butt out of the way. Lowering her gun and slipping her finger off the trigger, Recette wasn't exactly in much of a position to do much except keep her face from getting to red at Kyoko's lack of concern.

Fist still held in the air, shirt fitting a bit less well with its button missing, the man burned red with fury as he looked between Kyoko and Recette. With a snort, he turned, moving to sit back down, taking up the whole seat, arms crossed, as he warned, "Don't think I'll forget that..."

Letting out a sigh of relief, Recette looked back, seeing that the pen she'd 'accidentally' dropped had rolled off into the nether. Pouting, Recette struggled to find a way back up, before slipping off the edge of the seat and falling onto the ground. Standing up in the center aisle, trying to keep it casual, she said quietly, "Well, that's over with." Taking off her glasses, she returned them to her pocket, before opening up her suit coat a little, slipping her firearm back into a holster under her arm.

"By the way, I don't really like my guys the same way I like my guns," Recette stated with certainty as she waited to get her seat back. As the man in front turned his head to glare, Recette returned it, insisted, "Yes, we are going to keep talking."